Career and career development
Faculty of Informatics (FI) staff have a range of opportunities to further their education, develop and grow professionally and maintain a work-life balance.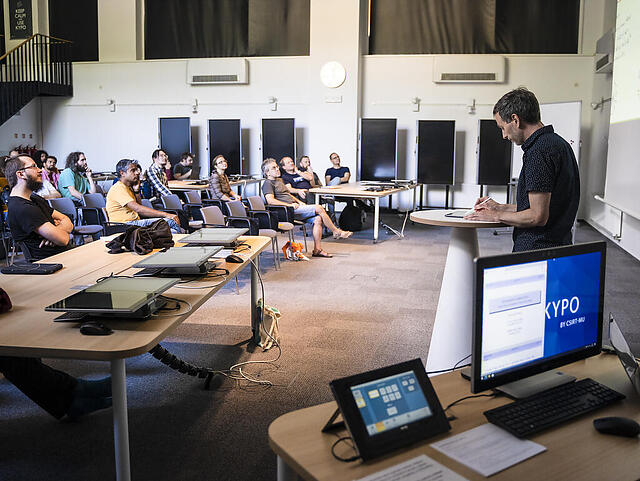 Doctoral studies
Doctoral studies represent the first step towards a scientific career. FI has accredited a four-year PhD programme in Computer Science with two specialisations - Foundations of Computer Science and Technology and Methodology of Computer Systems, in full-time and combined form of study, in Czech and English. FI supports students with technical equipment, facilities and financial support. Thanks to the cooperation with other departments (Czech and foreign) and the support of grant agencies, students can participate in professional conferences, summer schools, or complete part of their studies abroad.
Doctoral students are offered various development activities - lectures and in-depth workshops aimed at acquiring the knowledge necessary for scientific activity (FRESHERS: Skills for Research Career), Summer School for Doctoral Students or MUNI Seminar Series lectures by leading scientists, including Nobel or Turing Prize laureates.
Habilitation and promotion to professor
FI has accreditation for the Habilitation and Appointment Procedure for Professor in Computer Science.
Pedagogical and personal-managerial competences
The Centre for the Development of Pedagogical Competences of MU (CERPEK) is responsible for raising the level of pedagogical competences and personal managerial competences of academic and non-academic managers. CERPEK offers a wide range of training programmes aimed at developing pedagogical competences, but also competences for managing people, personal competences or mentoring. In addition to these activities, there are also various workshops and activities for supervisors of doctoral students, organised mainly by the Department of Doctoral Studies and Scientific Qualifications of the Research Department of the MU Rectorate. All information on planned workshops and other activities is concentrated in the PhD_Supers elearning course in the MU Information System.
Registration for the CERPEK newsletter
Registration for the PhD SUPERS course
Foreign experience
Gaining foreign experience is particularly important for the development of academic and research staff. International mobility is provided by the MU Centre for International Cooperation, and support for FI staff is provided by the FI Department of Doctoral and International Studies. These include mainly the following foreign teaching stays, internships and training.
The call for applications for staff training (academics and non-academics) for Erasmus+ Europe placements in the academic year 2024/2025 will be open in March/April 2024. For more information, please click HERE.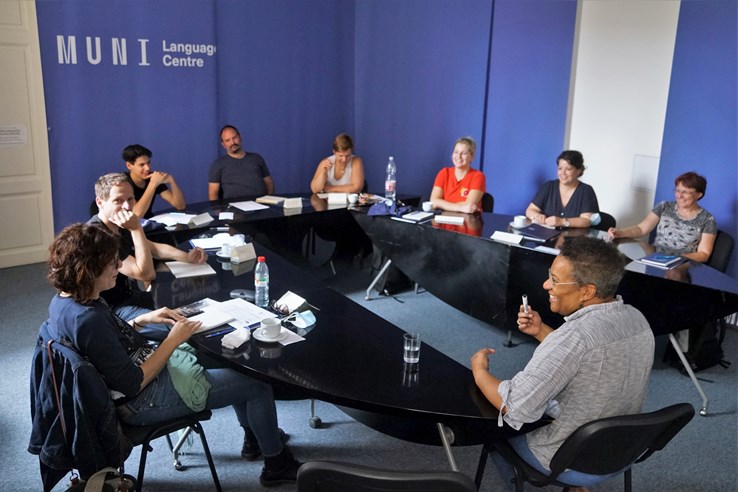 Language competences
Language training is provided by the MU Language Training Centre, which offers discounted language courses to employees, with courses not only in English but also in Spanish, French, German, Russian and Arabic. Foreign employees can take advantage of the free Czech for Foreign MU Staff courses. For academic staff, it organises semester courses, summer and winter schools of academic English.
Summer English Schools for academics are currently open for applications. Registration for the Academic English Summer School
Training and support for submission and implementation of research projects
Administrative and organisational support for the submission and implementation of projects is provided by the FI Research Support, Projects and Cooperation with Industrial Partners Unit, which informs on its website about funding providers, open calls, seminars on grants and R&D, etc.
Training in administration, economics, use of internal systems and information technology
MU provides a range of training courses in administration, economics and internal IT systems. In order to develop their IT skills, employees can attend training courses on Microsoft Office 365, OneDrive document libraries, Microsoft Teams, etc. Most of the training sessions are recorded so that employees can attend them at a time that suits them. A catalogue of MU IT services, tutorials, practical advice and recommendations, as well as a range of IT training courses are available to staff at www.it.muni.cz. Gender and reconciling family and professional life are also among the development topics emphasised.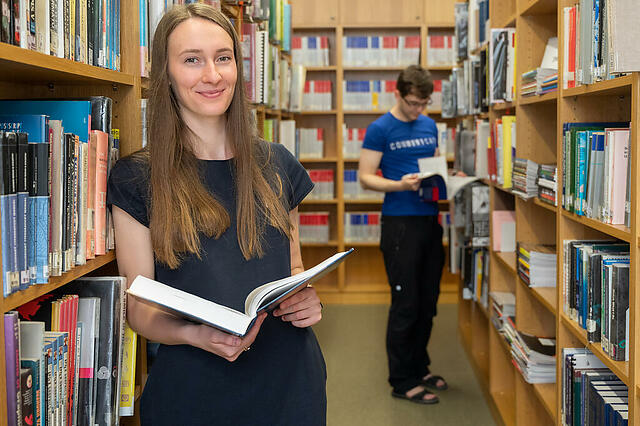 Lifelong learning
Employees can also take advantage of the MU faculties' lifelong learning programmes. Information about the programmes on offer is published on the faculties' websites and in the MU Business Centre.
University Libraries
Employee benefits include free use of the MU libraries, of which there are ten and they are located at various locations in Brno. By registering at one of the libraries, employees can use the services of all libraries. The FI library has approximately 20 000 volumes of books and 20 titles of printed journals, and a systematically built and continuously updated collection of books and journals consists of 90% of titles in English and 10% in Czech. The library has 20 study places available for users.
CURRENT OFFER OF TRAINING EVENTS AND MOBILITY PROGRAMMES FOR FI EMPLOYEES
Some offers are published on the MU Employee Portal or the MU Information System and require a login.
Questions about development and training can be sent to pers or to the Training Coordinator. @fi .muni .cz
PhDr. Ing. Silvie Szwedová
Education coordinator, coordinator for training activities for supervisors of PhD students
| | |
| --- | --- |
| Phone: | 549 49 1803 |
| E-mail: | szwedova@fi .muni .cz |