Software systems are increasingly based on the background of most human activities, which also increases the emphasis on the quality of their design, development, testing, deployment and operation. Software engineering combines skills, techniques and tools for the systematic support of these activities with an emphasis on the guaranteed quality of the resulting software system. The aim of the study program is to increase students' competencies in software engineering, including an understanding of the deeper contexts needed to work on large software projects, where individual software development decisions have a critical impact on the quality and viability of the resulting system and services it provides. An integral part of student training is a significant component of practical training, both in software development and functioning within software teams, including team leadership. These competencies are necessary to meet the entry conditions of the intended job positions. Students will acquire practical skills mainly during internships in companies, but also by leading software projects of younger classmates from the bachelor's degree.
The candidate chooses one of the specializations Deployment and operation of software systems or Design and development of software systems.
Czech study program
Form
full-time
Profile
professional
Title
Ing.
Study time
2 years
Specialization
Specializations are study plans that set out the conditions for graduation, such as compulsory subjects.
Within this specialization, emphasis is placed on the design of quality infrastructure for the operation of the software system and the ability to link software development to its deployment (including the design of secure infrastructure, computer networks, cloud computing, UNIX administration).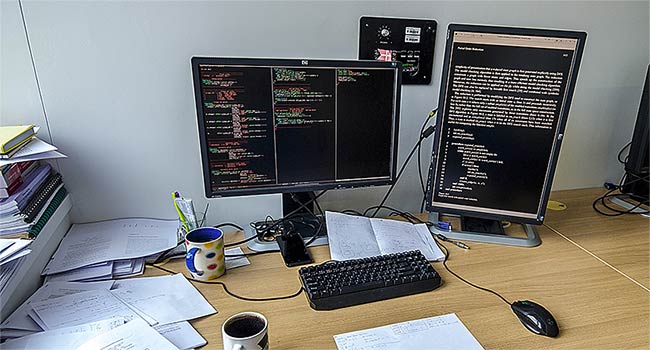 Within this specialization, emphasis is placed on the design of quality software architecture and skills in the field of programming and software development as such (including user interface design, principles of secure programming, data analytics).