Information about study abroad
Do you like travelling? Do you want to improve you foreign language? Don't you want to do manual work and picking anything on the ground? Do you want to learn new things about foreign country, its people and to develop your knowledge get at FI? Do not hesitate! You have excellent chance to fulfil you wishes – to go study abroad.
Studies abroad are offered in lots of different programmes. It is on you which one you choose.
Frequently asked questions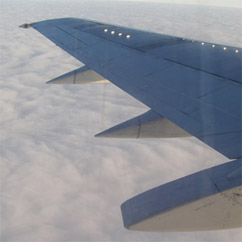 Why study abroad?
You improve your knowledge of foreign language or learn new one.
You extend your professional knowledge.
You find how it is on other university
You see foreign country, its history, culture and beauties of nature.
You recognize yourselves and your ability to alive in different environment.
You find lots of new friends and go through amazing adventures.
Study/internship abroad helps you to find better job.
And when go abroad?
That the question which many of you are giving? For most of programmes is one basic requirement – passed first study year at university. Then it depends on you and on offers which come. Do not forget that you must start to plan your study abroad half a year, better one year ahead. During whole year offers of various programmes and also scholarships offers of concrete universities for the next academic year come. During the whole studies you can go abroad several times to different universities, in different study level and through different programmes.
What shall I study abroad?
Choose yourselves. Look at he website of chosen foreign university and choose from offered courses what you are interested in. List of courses (Learning Agreement) is confirmed by foreign university and also by home faculty before you departure abroad.
Length of stay
Study abroad is opportunity for all of you. Length of the studies is usually from 1 month to 12 months, the most often 1 semester. During study abroad you must be student of FI. The courses passed at the foreign university are recognized to your FI study and gained credits are counted to the total number of credits needed for passing your level of study. Mostly you do not lose any time and do not have to extend your studies at FI, if you are prepared to your study abroad in advance.
How can I pay for the stay abroad?
Most of the programmes offer grants for the covering living expenses (accommodation, food) in the host country. Scholarship range is very different according to chosen programme. In some cases students must partly finance their studies/internships abroad.