We invite you to the Day with industrial partners of the Faculty of Informatics MU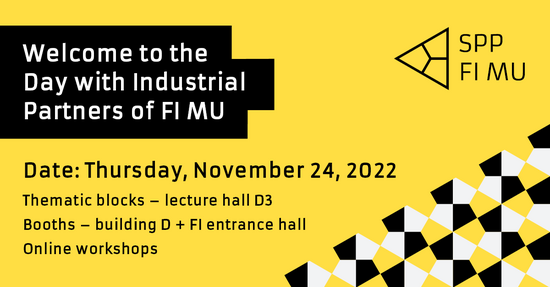 Date: Thursday, November 24, 2022
THEMATIC BLOCKS – lecture hall D3
BOOTHS – building D + FI entrance hall
Online WORKSHOPS
Do you want to learn how the Faculty of Informatics MU cooperates with companies in the FI MU Industrial Partners Association (SPP FI MU) and much more?
Then come to the Day with Industrial Partners, a full-day event that offers not only students but also other interested parties the opportunity to actively participate in the university's cooperation with the world of practice. For more details, here is a summary of the previous SPP Day, which took place in the spring term.
As in the past, there will be thematic blocks, company booths and online workshops.
The organising team will be looking forward to welcoming you:
Dorota Jůvová (contact person for the programme)
Barbora Bühnová (Vice Dean for Industry Relations)

The programme will be updated continuously.
PROGRAM
MORNING BLOCKS – lecture hall D3
9:00 – 9:10
Opening and organization of the day
9:10 – 10:15
Block 1 (English) Panel discussion: Product management towards a successful product
Moderated by:
Barbora Bühnová
, Vice-dean for industrial relations, FI MU
10:30 – 11:30
Block 2 (Czech) Presentation: What does the SW architecture of large-scale systems look like in practice?
Moderated by:
Martin Macák
, Research and development officer CERIT FI MU
BOOTHS – building D + FI entrance hall
11:30 – 12:30 – morning presentation SPP companies on booths
Strategic partners: InvaSys, Konica Minolta, Lexical Computing, Red Hat Czech

Partners: InQool, Monet+, Techniserv, Y Soft

SME partners: Adacta Software, Logex, Novanta, Progress, TESCAN Brno, Seacomp

Others booths: Internships and Lifelong learning at FI MU (Alena Hooperová)

AFTERNOON BLOCKS – lecture hall D3
12:30 – 13:30
Block 3 (Czech) Panel discussion: The difference between the ideal world during studies and the reality in practice
Moderated by:
Barbora Bühnová
, Vice-dean for industrial relations, FI MU
13:45 – 14:45
Block 4 (Czech) Presentation: Internships in partner companies from the perspective of students and companies
Moderated by:
Jaroslav Ráček
, Guarantor of internships at FI and Head of Software Department, Techniserv
BOOTHS – building D + FI entrance hall
14:45 – 15:45 – afternoon presentation SPP companies on booths
Partners: AT&T, Honeywell, Kentico, Kyndryl, Oracle

SME partners: NXP Semiconductors, Safetica, Setco, Trusted Network Solutions, Sanezoo

Other booths: National Cyber and Information Security Agency (NÚKIB)

Online WORKSHOPS
15:00 – 17:30
Konica Minolta (English)
Embed NLP on user's device with Tensorflow.js
Informace a registrace: NLP, Transformers, Electron, Inference. Are they just catchy keywords? Or do you want to connect these dots?
Let's find out together in this workshop! We will implement a Question Answering service on a desktop application, built with Electron. We will also show how the Q&A task is solved, using a modern approach with Transformers and Transfer Learning.
Check out the speaker material here.
Oracle (Czech/English)
Téma workshopu: Building a product recommender with Python
Informace a registrace: Have you ever wondered how your favorite websites recommend products or content?
In this workshop, we'll guide you through a step-by-step process to build a product recommender using a real world dataset.
We'll use Python, Jupyter and classic collaborative filtering techniques.
PRESENTERS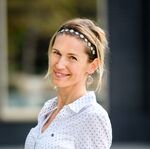 Barbora Bühnová
Vice-Dean for Relations with Industry, FI MU
Bára Bühnová is an associate professor and vice-dean at the Faculty of Informatics of Masaryk University (FI MU), where she researches technologies in the field of software architecture and critical infrastructure. At FI MU, she leads the Association of Industrial Partners and coordinates activities for high school students. In addition to FI MU, she participates in the organization of a number of international conferences and works in the non-profit organization Czechitas.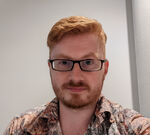 Marek Haičman
Product Owner, RHEL Security Compliance subsystem, Red Hat Czech
Marek has started his Red Hat journey as a Quality Engineer, trying to make the world better with each reported bug. Four years ago, he became a Product Owner of the RHEL Security Compliance team. In this role, he juggles the priorities coming from various stakeholders and ensures there is a vision moving forward, hoping to make the Linux world a safer and more compliant place.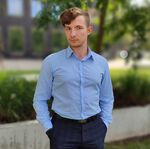 Tomáš Soukal
Graduate FI MU / Ahead iTec
Tomáš Soukal works as an Android pentester in Ahead iTec. While studying at FI, he was attracted by the development of mobile applications, because he found it great that he could carry his own software in his pocket. When he later searched for a diploma thesis in the area of Android development, he became interested in the penetration testing of the Talsec Android security library. Thanks to this, even after graduation, he continues to focus on application protection and popularization of this area.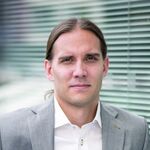 Petr Špringl
Director, Software Engineering, Progress
Petr works as a Director of Software Engineering in Flowmon Networks, which was recently acquired by Progress Software company. He is responsible for development of Flowmon product – solution for network traffic and security monitoring. Petr has been working in Flowmon Networks since 2009 and during this time he held different positions with primarily focus on product management and software development.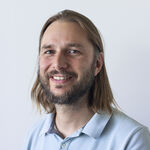 Jiří Kůr
Senior Product Manager, Safetica
Jiří joined our team in the summer and is also a graduate of Masaryk University. He has experience in various roles ranging from researcher and CTO at SMP, where he took care of the company's portfolio, to his current role as a product manager in data security. His main domains are tech-heavy products and the B2B market.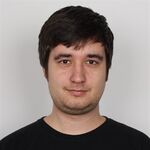 Martin Macák
Research and development officer CERIT FI MU
He works at the Centre of Excellence for Cybercrime, Cybersecurity, and Critical Information Infrastructure Protection as a Research and Development Officer. In addition, he is completing his Ph.D. studies on process-oriented threat detection from inside organizations. In addition, he has been teaching programming, software engineering, and systems development in .NET for several years within the Software Architecture and Information Systems Laboratory (Lasaris).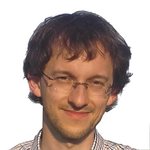 Miloš Jakubíček
CEO, Lexical Computing
As a software engineer in the field of natural language processing (NLP), he focuses on the efficient processing of large text databases (corpora) and the analysis of morphologically rich languages. Since 2008 he has been involved in the development of the Sketch Engine corpus manager. This product is the flagship of the Czech-British company Lexical Computing, which he has been leading as its CEO since 2015. He is also a researcher in the NLP laboratory at the Faculty of Informatics MU, where he studies morphosyntactic analysis and its practical application.
Veronika Kabátová
Principal Software Engineer, Red Hat Czech
Veronika has been working at Red Hat for more than seven years and currently leads a team providing a service for automated Linux kernel testing (CKI Project). In addition to system design, she works on streamlining the kernel development and testing process in Red Hat and the main development version. Veronika is also the co-organizer of PyConCZ, a national conference for Python programmers.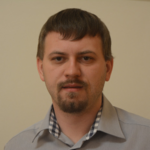 Patrik Halfar
IT Architect, Kyndryl
After college, Patrik started as a member of the international team at AVG Technologies, where he worked as an IT infrastructure engineer. Over time, through projects and acquisitions of purchased technologies, he focused on Enterprise Systems, their architecture, and the integration of other technologies. Before AVG Technologies was integrated under AVAST, he moved to IBM Client Innovation Centre Brno, now Kyndryl, where he continued his enterprise focus. First as an engineer and shortly after as an Enterprise IT Architect. This is his fifth year in this position. He specializes in infrastructure parts: networks, virtualization, and Linux systems.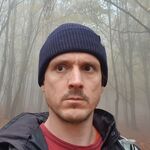 Přemysl Čončka
Architekt, Oracle
Architect Premek Concka is making Oracle Netsuite architecture more resilient by reducing blast radius. CAP theorem fellow. Advocates for frequent release. Prefers change by evolution rather than revolution. Fan of Spring, mainline development, IntelliJ.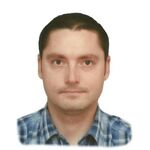 Jan Schuma
Jan Schuma, Senior analytik, Techniserv
Jan started his professional career in IT as a web developer. He then moved to the position of portal developer using J2EE-related technologies. He later found himself working with people and is currently part of a group that works with technical people on the vendor side and end users on the customer side. He helps them understand, structure, and implement their needs and "transform this assignment into the language of IT." Based on the defined requirements, that is, to design a functional, accessible, and implementable solution. He would describe his work on IT projects as team leadership, business analysis, architecture design, and project management.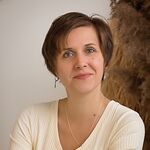 Vendula Pospíšilová
People Manager, Kyndryl
Vendula Pospíšilová has been working in language education and marketing for years. Since 2015, she has been a people manager at Kyndryl (formerly IBM), and, apart from managing her team, she focuses on training new team leaders and managers in the company. More than 120 potential leaders have gone through her Leadership Academy, many of whom are already in leadership positions and helping to develop new talent in their teams.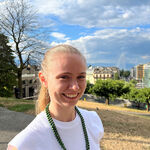 Adriana Šmijáková
Software Development Manager, Oracle
Adriana works as an engineering manager at Oracle. She started in 2016 as a software engineer while studying Master's degree in Computer Science at Masaryk University. Together with her colleagues, she is building a global tax solution in NetSuite ERP.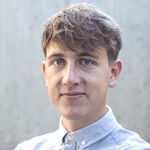 Adrián Hrinko
Full-stack Developer, Safetica
Adrián has recently obtained a master's degree from the software systems and services management program at FI MUNI. Currently, he works as a full-stack developer at Safetica, where he participates in the development of a cloud solution that takes care of company data security. He joined the company during his bachelor's studies, where he started as a mobile developer. In cooperation with the company, he also wrote both, a bachelor's and master's thesis.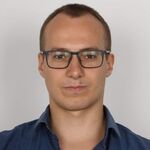 Jiří Novotný
Software Engineer, TESCAN Brno
From the first year of his undergraduate studies, Jirka was involved in the scientific activities of the Faculty of Informatics and was later employed at the university level, where he was involved in interdisciplinary research. After almost a decade of experience in academia, he moved to a corporate environment and, since the spring of 2022, has been working in the R&D team of TESCAN Brno, a company engaged in the development and production of electron microscopes. His daily routine includes various activities, from occasional code writing in C++ to Code Maintenance to Machine Learning.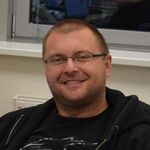 Jaroslav Ráček
Guarantor of internships at FI and Head of Software Department, TECHNISERV
Jaroslav Ráček works at Techniserv as the director of SW research and development. He specializes in state administration information systems, environmental IS and security research. In addition, he teaches courses on software engineering and project management at the Faculty of Informatics, Masaryk University. He uses his experience from the commercial sector and the academic sector in leading students' theses and in arranging student internships.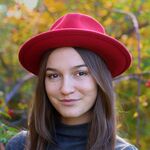 Simona Liptáková
Associate Manager, Early Talent, Red Hat Czech
Simona is the European Student and Alumni Programs Manager at Red Hat. She manages the Czech internship program, where Red Hat works with more than 200 interns annually.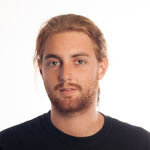 Ondřej Machala
Senior Full Stack Developer, Kentico
Ondřej has worked as a full stack developer in Kentico software and these days he leads Kentico Academy where he and students form a development team. He strives for developing the team members' hard and soft skills for passing them his experience and good practices of a software development.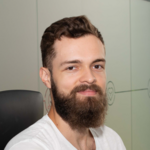 Michal Slavík
Medior Sofware Engineer, Y Soft
Michal Slavík started working at Y Soft as an intern in the Research & Development department two years ago. He studied software engineering at Masaryk University and, during his studies, participated in the teaching of mobile application development. Michal currently works as a Medior Software Engineer.
Kateřina Bartošková
State Security Officer at the Government CERT Department, NÚKIB
Katka works at the SecOps department, which takes care of the technical needs of the Government CERT and its constituency, and within its operations promotes DevSecOps principles. Besides other security areas, Katka is interested in automation and processing threat intelligence data.
---
The online transmission will not be provided.
You agree to use the photographs and recordings for promotional purposes by entering this event.
---