Welcome to the Day with Industrial Partners of the Faculty of Informatics MU
Date: Thursday 11 November, 2021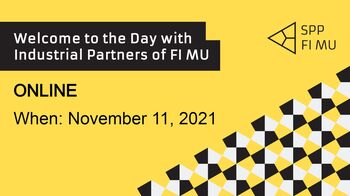 The Day with Industrial Partners is an all-day event that offers students and other interested parties at the Faculty of Informatics, Masaryk University (FI MU) the opportunity to get acquainted with how FI MU cooperates with companies in SPP (Association of Industrial Partners) and learn more about how to actively participate in connecting the university with the world of practice and how to benefit from cooperation. You can find more about joint activities within the SPP on the page annual report for 2020.
The event takes place completely online.
In case of interest in attending a workshop, the registration needs to be done also via the dedicated workshop link below.

Registration has been closed.
Organizational team:
Barbora Bühnová (Vice-Dean for Industrial Relations),
Dorota Jůvová (contact person for the program),

Program
9:00 – 9:10
Opening and organization of the day
Video: Opening+Block 1
HERE
9:10 – 10:15
Block 1 (English) – Innovation and R&D in partner companies – lessons and future directions
Video: Block 1
HERE
Moderated by:
Barbora Bühnová
, Vice-Dean for Relations with Industry, FI MU
10:30 – 11:30
Block 2 (Czech) – Insight into the background of successful projects from practice and cooperation between FI and companies
Video: Block 2
HERE
Moderated by:
Václav Matyáš
, Vice-Dean for Alumni Relations and Lifelong Learning, FI MU
11:30 – 12:30
BOOTHS
– morning presentation of companies on booths
Strategic partners: Konica Minolta, Lexical Computing, Red Hat

Partners: Honeywell, MONET+, TECHNISERV

SME partners: Novanta, NXP Semiconductors, Safetica, TESCAN

Other booths: Interships FI MU (Alena Hooperová), National Office for Cyber and Information Security

12:30 – 13:45
Block 3 (Czech) – Short presentations of interesting student projects and final theses
Video: Block 3
HERE
Moderated by:
Barbora Bühnová
, Vice-Dean for Relations with Industry, FI MU
14:00 – 15:00
Block 4 (Czech) – Panel discussion with experts from practice on the topic "Best practices in SW development"
Video: Block 4
HERE
Moderated by:
Barbora Bühnová
, Vice-Dean for Relations with Industry, FI MU
15:00 – 16:00
BOOTHS
– afternoon presentation of companies on booths
Strategic partners: InvaSys

Partners: InQool, Kentico

SME partners: Bluesoft, Flowmon, GoodData, Logex, Nexa Technologies, Sanezoo, SEACOMP, Trusted Network Solutions
16:00 – 18:00
Online WORKSHOPS
Kyndryl
(English)
To Each Their Own – How to Create a CV Tailored for Each Application
Informations and registration: Your job interview is ahead. What to do to get a job you want? In the class "To Each Their Own" we will approach CV and Cover Letter creation based on what position you will apply for, and what areas we should pay extra attention to Catch the recruiter eye.
Kentico Software
(Czech)
Presenters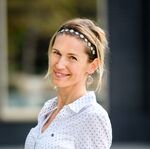 Barbora Bühnová
Vice-Dean for Relations with Industry, FI MU
Bára Bühnová is an associate professor and vice-dean at the Faculty of Informatics of Masaryk University (FI MU), where she researches technologies in the field of software architecture and critical infrastructure. At FI MU, she leads the Association of Industrial Partners and coordinates activities for high school students. In addition to FI MU, she participates in the organization of a number of international conferences and works in the non-profit organization Czechitas.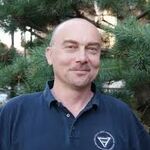 Václav Matyáš
Vice-Dean for Alumni Relations and Lifelong Learning, FI MU
At the Faculty of Informatics, Masaryk University, Vasek Matyas is a professor and a vice-dean for alumni relations and lifelong learning. His research interest is focused on applied cryptography, IT security and information privacy. He participated in research and development activities for academic, business as well as state organizations in Czech Republic, United Kingdom, USA, Ireland, Switzerland, Canada; was involved in creation of common criteria and ISO/IEC standards.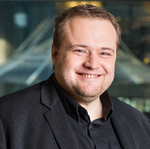 Ondřej Krajíček
Chief Technology Strategist, Y Soft
Ondra is a Product Developer, Software Engineer, Technology and Business Executive, Teacher, and Mentor at Y Soft. His biggest passion is meeting challenging customer needs with cleverly designed technology. He is passionate about helping others grow through learning, evolving his Software Engineering craft, and Software Scalability and Quality. He enjoys contributing to Y Soft CSR, is an external teacher at Masaryk University, a Mentor and Advisor at Y Soft Ventures, Startup Mentor at StartupYard, advisor at JIC, and a Board Member at the American Chamber of Commerce in the Czech Republic.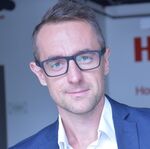 Tomáš Szaszi
Director, Strategy & Innovation, EMEA R&D, Honeywell
Tomas leads Innovation & Commercialization strategy for Honeywell's biggest EMEA R&D center with ~ 1000 engineers and scientists in CEE region serving the needs of EMEA & Global customers. His mission is to create an open, intellectual, diverse, and working environment where distributed and applied innovation can flourish.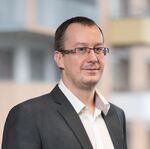 Pavel Minařík
Chief Technology Officer, Flowmon Networks
Pavel Minařík is a graduate of the Faculty of Informatics. Since 2006, he has been involved in monitoring and analysis of the operation of data networks. As a researcher at the Masaryk University Institute of Computer Science, he has participated in research and development projects focused on monitoring and analysis of network traffic and cyber security. At Flowmon Networks, he is responsible for long-term product strategy, collaboration with universities and research projects.
Tibor Szabó
Chairman of the Board, inQool
Tibor graduated from the Faculty of Informatics at MU. While still studying, in 2010, he was at the start of inQool and is an integral part of it to this day. Tibor is a strategically minded person who is not afraid to jump into big and even bigger projects, because he always fully believes not only in himself, but especially in the abilities of his team. At inQool, Tibor primarily takes care of strategic management, sales, good customer relations and is responsible for economic results.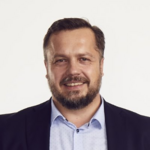 Libor Michalčík
Kyndryl CIC Brno Operations and Transformation Leader, Statutory representative, Kyndryl
Libor career is linked to IT from its beginning. After working as analyst, programmer, through various product and project managerial roles, Libor joined company in 2006 and focused on people management. Later he started working on strategic areas of IT business and delivery services and got through several leading roles in Client Innovation Centre Brno. Since IBM separated its infrastructure services business to the independent company called Kyndryl, Libor continues in senior leadership responsibilities for Operations and Transformation.
Vít Suchomel
Software developer, Lexical Computing
Vít Suchomel has been working as a developer at Lexical Computing since 2011. His main job is the collection of large text data (up to one hundred billion words) from the Internet in various languages and their subsequent processing, such as spam filtering or genre classification of texts. In his work he uses the knowledge gained by studying the field of Artificial Intelligence and Natural Language Processing. He used his practical experience in his dissertation focusing on tools for obtaining and processing texts from the Internet, which he defended in 2020. In recent years, he has also passed on his experience to several students who work with Lexical Computing under his supervision.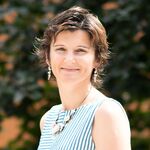 Hana Rudová
Associate professor KPSK FI MU
Hanka Rudová focuses on solving problems in the areas of planning, scheduling and routing, such as teaching scheduling, planning for distributed computing environments or traffic planning. Her work is inspired by real problems from practice, which she solves using methods such as metaheuristics, constraint programming or integer programming. She initiated research and development of the UniTime system, which is used for scheduling courses at universities around the world, including most faculties of MU. She teaches a number of master courses in the field of artificial intelligence at FI MU.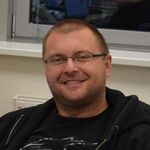 Jaroslav Ráček
Director of SW Research and Development, TECHNISERV
Jaroslav Ráček works at TECHNISERV as the director of SW research and development. He specializes in state administration information systems, environmental IS and security research. In addition, he teaches courses on software engineering and project management at the Faculty of Informatics, Masaryk University. He uses his experience from the commercial sector and the academic sector in leading students' theses and in arranging student internships.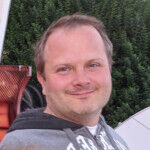 Kamil Dudka
Principal Software Engineer, Red Hat
Kamil works as a Principal Software Engineer at Red Hat, where he develops open source tools for fully automatic static analysis of RPM packages. He was involved in the AUFOVER (Automation of Formal Verification) project, where Red Hat collaborated with two research groups of Masaryk University on integrating formal verification tools (Divine and Symbiotic) into a Linux distribution.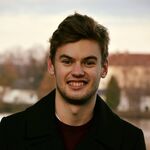 Michal Starý
Student, FI MU / Konica Minolta
Michal Starý is a student of Artificial IMichal Starý is a student of Artificial Intelligence and Natural Language Processing at FI. Following the competition for talented first-year students, he began working with the NLP lab on the EventMiner project. This applied research project is now being further developed by Konica Minolta. Within the project, he focuses mainly on the extraction of data and events from multilingual texts using the most modern machine learning methods.
Vlasta Ohlídalová
Student, FF MU / Lexical Computing
Vlasta Ohlídalová is a student of computational linguistics at the Faculty of Arts, Masaryk University. In her bachelor's thesis she focused on automatic morphological annotation of texts, i.e. the assignment of grammatical categories to specific words. Emphasis was placed on the reasons why this topic is still alive, and on the ways to evaluate success. Based on the theoretical part, a simple tool was created to facilitate manual data control.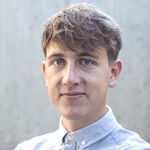 Adrián Hrinko
Student of FI MU / Safetica
Adrián is currently a student in the last year of the master's program in software systems and services management at FI MUNI. He also works as a full-stack developer at Safetica, where he participates in the development of a cloud solution that takes care of company data security. He joined the company during his bachelor's studies, where he started as a mobile developer. In cooperation with the company, he also wrote a bachelor thesis, where he developed a mobile application for the protection of photo content. Currently, also in cooperation with the company, he is working on his diploma thesis, the aim of which is to create a prototype of a secure web browser with the ability to support company policies.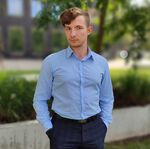 Tomáš Soukal
Graduate FI MU / Ahead iTec
Tomáš Soukal works as an Android pentester in Ahead iTec. While studying at FI, he was attracted by the development of mobile applications, because he found it great that he could carry his own software in his pocket. When he later searched for a diploma thesis in the area of Android development, he became interested in the penetration testing of the Talsec Android security library. Thanks to this, even after graduation, he continues to focus on application protection and popularization of this area.
Adam Chovanec
Student FI MU / Trusted Network Solutions
Adam Chovanec is a final-year student of Computer Systems and Data Processing with a focus on cyber security. As part of his work at the university, he established cooperation with the CYBERSEC laboratory and subsequently, through his final thesis, also with TNS. As part of the collaboration, he focused on creating a cyber game designed to verify knowledge of penetration testing of a deliberately vulnerable web application.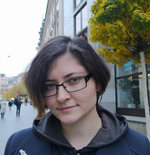 Eva Krajníková
Student FI MU / Trusted Network Solutions
Eva is a final year student in Applied Informatics. In cooperation with the CYBERSEC laboratory, she also began to focus on cyber security and is cooperating with TNS on the development of a game for the purpose of verifying the knowledge of potential candidates in the field of penetration testing of external and internal infrastructure.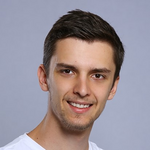 Daniel Filakovský
Student FI MU / Kentico
After joining Kentico, Dan started working on a student project of an internal tool (IDOR), where he had the task of checking authorization for the REST API. He got a buddy who helped him with the implementation, deployment and automation. Dan has been with Kentico for 2 years now. He works as a Security Specialist at the moment. What is the experience that he learned, tried in practice and how did he grow up in Kentico? He will be happy to share this with you.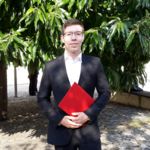 Jan Lorenc
Student of FIT VUT / Y Soft
Jan Lorenc works as a software developer in the Y Soft R&D department. He is also a first-year master's student at the Faculty of Information Technology. He mainly deals with information systems, databases, data science, AI, and the .NET platform. At Y Soft, he participates in the end-to-end development of a robotic testing system (RQA).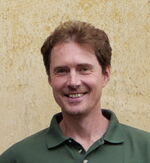 Pavel Rychlý
Head of the Natural Language Processing Centre, FI MU / Lexical Computing
Pavel Rychlý is an associate professor at Faculty of Informatics, Masaryk University, where he leads the Natural Language Processing Centre. His expertise is in the design of algorithms and tools for the processing of big text datasets, namely for the purpose of lexicography. His interests include optimization of the processing of big data and programming in general.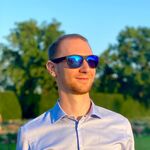 Jakub Jeřábek
Mobile Development Team Leader, Monet+
Jakub is currently in charge of a team of mobile developers focusing on development for large Czech banks. Our work is not just the development itself. We are involved already since the early stages of the analysis. Our priority is a safe and functional solution.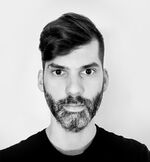 Daniel Doktor
Designer, GoodData
Dan is a designer who prefers functionality to glitter and the "WOW effect". Therefore, prototyping and the end user are always involved in our process. In the last decade, he has worked on the design of user interfaces from websites through applications to design systems. He has worked on projects in the fields of healthcare, automotive, telco, finance, insurance, entertainment, and education, among others.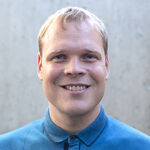 Tomáš Svoboda
Team Lead DLP, Safetica
I have been working in the field of software development and design for over ten years. I graduated in Intelligent Systems at the Faculty of Information Technology, Brno University of Technology. I currently work as a senior C ++ / C # developer and Tech Lead at Safetica, where I and my team develop DLP solutions for Windows.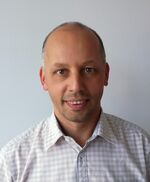 Vojtěch Filip
SW Development Manager (SEM & FIB-SEM), Tescan
Vojtěch Filip leads the software development team of SEM and FIB-SEM electron microscopes at TESCAN. With his team, he solves projects focused on the development of software for electronics control, data backend, computational models and the user interface of the electron microscope. In addition, he also deals with application modules for advanced microscopic techniques, such as nanoscale sample machining, spectrometry and 3D modeling.