Welcome to the Day with Industrials Partners of FI MU
In a new format and fully ONLINE
Date: Thursday, November 12, 2020
The Day with Industrial Partners is a one-day interactive event allowing students and other interested attendees to learn more about the cooperation of the Faculty of Informatics, Masaryk University (FI MU) with industry within the Association of Industrial Partners (SPP), helping them to learn more about the possibilities to get involved in the offered activities. To learn more, see the annual report available at the 2019 Annual Report.
The event is free of charge and fully online, in Czech language.
The registration is closed now. Upon registration, we have on November 9 emailed all registered participants the access details for each part of the programme. In case you are interested in attending a workshop, it is necessary to register not only at this general link, but also on a dedicated workshop link below.
Organizing team: Barbora Bühnová (vice-dean for industrial relations), Eva Matějková (program contact person), Renata Vévodová, Zbyněk Mayer (online tools contact person)
Programme
9:15– 9:30
Welcome and organization information
9:30 – 10:40
BLOCK 1 – Examples of successful cooperation (from view of Partners and FI laboratories)
Moderated by:
Barbora Bühnová
, Vice-dean for industrial relations FI MU
BLOCK 2 – Panel discussion on the topic: What technical knowledge and skills are valued in the company and students / graduates often lack
Moderated by:
Barbora Bühnová
, Vice-dean for industrial relations FI MU
BLOCK 3 – Panel discussion on the topic: Organization of internships and final theses in the company
Moderated by:
Alena Hooperová
, Student´s practice coordinator, FI MU
BLOCK 4 – Stories of students / graduates who have gone through the cooperation of FI and companies
Moderated by:
Václav Matyáš
, Vice-dean for Alumni Relations and Lifelong Learning, Laboratory CRoCS, FI MU
10:30 – 13:00
ONLINE BOOTHS
– presentation of companies at online "booths"
Possibility to voice/text chat with the companies via the Discord platform
12:30 – 14:30
WORKSHOPS
Konica Minolta
Lexical Computing
Kentico Software
Y Soft Corporation
Flowmon Networks
Novanta
NXP Semiconductors
SPEAKERS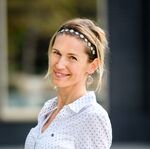 Barbora Bühnová
Vice-dean for industrial relations, FI MU
Bara Bühnova is an associate professor and vice-dean at the Faculty of Informatics, Masaryk University, where her research is focused on software architects and critical infrastructures, leads the Association of Industrial Partners and coordinates activities for high-school students. In addition she is involved in organization of international conferences as well as in activities of non-profit organization Czechitas.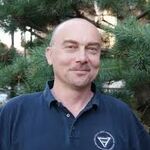 Václav Matyáš
Vice-dean for alumni relations with absolvents and lifelong learning, CRoCS laboratory, FI MU
At the Faculty of Informatics, Masaryk University, Vasek Matyas is a professor and a vice-dean for alumni relations and lifelong learning. His research interest is focused on applied cryptography, IT security and information privacy. He participated in research and development activities for academic, business as well as state organizations in Czech Republic, United Kingdom, USA, Ireland, Switzerland, Canada; was involved in creation of common criteria and ISO/IEC standards.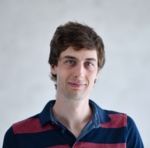 Jakub Pavlák
RnD Manager, Y Soft
Jakub focuses on the automation for QA processes designed for large-scale HW/SW solutions, while challenging HW specific areas. Jakub believes in changing the world through innovation. He introduced Industry 4.0, artificial intelligence and computer vision into daily operations of Y Soft's R&D department.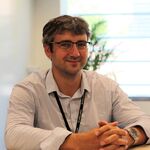 Zdenek Eichler
Research Specialist, Human Centred Design, Konica Minolta Laboratory Europe
Zdenek Eichler is a research specialist R&D in the Human Centred Design team, Konica Minolta in Brno. He focuses on the design and evaluation of the user interface and functionality of the company´s new products in the field of semantics, artificial intelligence, data analysis and virtual reality. Prior to join Konica Minolta, he was a senior scientist in Honeywell-Aerospace´s Human Factors Research Division. Zdenek graduated bachelor and master degree in Informatics from Palacky University and RNDr. on data visualization at the Faculty of Informatics, Masaryk University.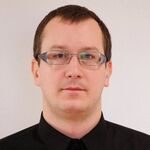 Pavel Minařík
Chief Technology Officer, Flowmon Networks
Pavel Minařík was graduated at the Faculty of Informatics, Masaryk University. From 2006 has been focused on monitoring and analyzing operation of data networks. At Flowmon Networks is responsible for long-term product strategy, universities relations and research projects.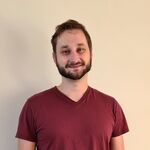 Zdeněk Matěj
Assistant professor, EmLab laboratory, FI MU
Graduated Ph.D. on embedded systems at the Faculty of Informatics, Masaryk University, under the supervision of Prof. Prenosil. Since graduated he has been working as an assistant professor at the Faculty of Informatics as well as an analyst and hardware developer. In teaching he is dedicated in programming and design of digital systems. He is specialized on development fast digital systems and algorithms, mainly in the field of ionizing radiation. In cooperation with EmLab laboratory is involved in the development of equipment for nuclear reactors.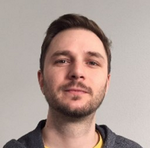 Jiří Kůr
Chief Technology Officer, InvaSys
He was Ph.D. graduated at the Faculty of Informatics, MU, in the field of security privacy under the supervision of professor Matyas. After graduation, he joined the Cepia Technologies company as a Senior Scientist, where he was focused on communication security. From 2017 he has been working as CTO in Invasys where he is focused on cybersecurity and develops produces to government security offices all around the world.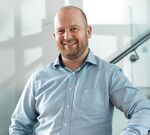 Ondřej Gabrhelík
Business Development Manager, AHEAD iTec
Since 2012 Business Development Manager in the field of management of mobile application development for customers, especially corporates surroundings (banks, mobile operators), with experiences from the project management on orders related to high security and transaction systems.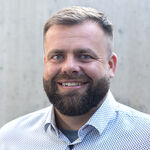 Miloš Minařík
DB/cloud architect/consultant, Safetica
Graduated in the field of Intelligent Systems at the Faculty of Information Technologies, VUT. More than 10 years he has been working in IT, on various positions included programming, design, administration and maintenance of databases to the design of cloud architectures. He currently works as consultant in Safetica where he is focused on design of databases and clouds architectures. In addition, he is a lecturer in Czechitas.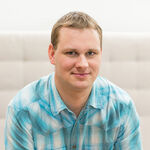 Kamil Řezníček
Development Director, Kentico
During the studies of information technologies he has starting career in Quality Assurance, Kentico — global company based in Brno, which helps to customers around the world with digital transformation and web content management. With regards to many years of experiences got as QA Manager and DevOps Leader, he is Development Director in the product division of Kentico Xperience.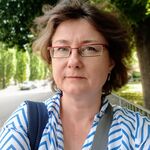 Alena Hooperova
Student´s practice coordinator, FI MU
Alena Hooperová is a MU Law Faculty graduate. She worked for many years as a translator and official court interpreter between Czech and English. Alena spent six years running the international studies at FA MENDELU and for the last two years has been at FI MU taking care of students on internships and coordinating several associated courses.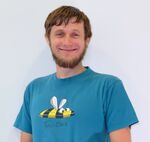 Matej Hrušovský
University Program Manager, Red Hat
In Red Hat, Matej has been working more than 7 years. From 2015 he is responsible for relations with universities both in the Czech and Slovak republic. Nowadays, he is coworker of the global team Red Hat Research which gatheres all activities focus on cooperation with the academic surroundings.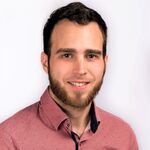 Filip Křivánek
Project manager and administrator of partners´ programmes with universities, SEACOMP
In SEACOMP, Filip deals with software-process engineering and the implementation of large foreign projects. His scope of work is also the mayor of students in various university study-grades, and coordination of cooperation with the universities. In leisure time he enjoyes triatlon.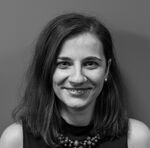 Lenka Stříteská
HR Specialist, ARTIN
Lenka has been working for almost 3 years in Artin HR team. In case of internship, you meet her, or her colleague Eliska, both in the initial phase of the application and the whole procedure. She will also lead you in the beginning of your internship.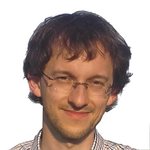 Miloš Jakubíček
CEO, Lexical Computing
Miloš Jakubíček is an NLP researcher and software engineer. His research interests are devoted mainly to two fields: effective processing of very large text corpora and parsing of morphologically rich languages. Since 2008 he has been involved in the development of Lexical Computing's flagship product, the Sketch Engine corpus management suite. Since 2011 he has been director of the Czech branch of Lexical Computing leading the local development team of Sketch Engine and became CEO of Lexical Computing in 2014. He is also a fellow of the NLP Centre at Masaryk University, where his interests lie mainly in morphosyntactic analysis and its practical applications.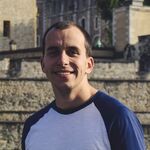 Richard Granec
Software Engineer, Honeywell
Richard was graduated in 2019 at the Faculty of Informatics; in the field of Applied Informatics. During the study yet, he has been started to co-work on his bachelor and master thesses with Honeywell. The topic Cloud enabled data collection and visualization for cockpit simulator led him to work in aerospace simulators, where, by the way, he evaluated the human factor to increase safety in airspace. Even after graduating, as SW Engineer he is focused on research and development of prototypes to aerospace industry.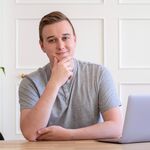 Patrik Majerčík
Software Analyst, InQool
Paťo worked in inQool during his studies yet, after the graduation he has worked on software analysis as full-time job. He is an important part of dealing with technical documentation as well as a link between developers and customers. During his studies at the Faculty of Informatics, he taught Java development, and, nowadays, he joined FI in teaching of Modern Development of User Interfaces (PV247), which inQool led at the Faculty of Informatics.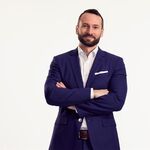 Ivo Kulhavý
IT Chief Architect, IBM
In 2012, at the Faculty of Informatics, Ivo graduated a master degree in Applied Informatics. During his studies started the cooperation with IBM, where his the first position was 2nd level Windows administrator. In more than 11-year career he has got experiences in Server systems, the head of technical team, the position of Infrastructure architect, the imaginary technical Olympus. About two years ago, he took on big challenge — to lead a team of 16 architects working on a project for one of ABB´s largest clients.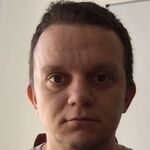 Jaroslav Tomeček
Sr. Manager, SW Engineering, GoodData
After graduating the Faculty of Informatics, Masaryk University, in the study programme Applied Informatics, Jaroslav has started his career as the system´s administrator at the first and later as a developer. He has got experiences as Scrum Master, Team Lead or Product Owner. He tried work in University, small start-up, global corporate, and nowdays he is a long-term employee in GoodData in the position of manager of development and operations teams.