Welcome to the Day with Industrial Partners
of the Faculty of Informatics MU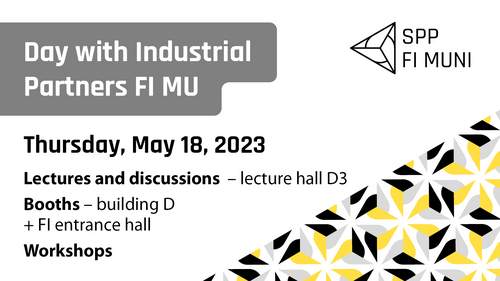 Date: Thursday, May 18, 2023
You can look forward to:
LECTURES AND DISCUSSIONS – lecture hall D3
BOOTHS – building D + FI entrance hall
WORKSHOPS
The Day with Industrial Partners (SPP Day) is an all-day event that offers students and other interested parties at the Faculty of Informatics, Masaryk University (FI MU) the opportunity to get acquainted with how FI MU cooperates with companies in the Association of Industrial Partners (SPP FI MU) and learn more about how to actively participate in connecting the university with the world of practice and how to benefit from cooperation. You can find more about joint activities within the SPP on the page Annual report 2022.
Organizational team:
Dorota Jůvová (contact person for the program)
Barbora Bühnová (Vice-Dean for Industrial Relations)

The programme will be continuously updated.
PROGRAM
MORNING BLOCKS - lecture hall D3
9:00 – 9:10
Opening and organization of the day
Presentation of certificates to the finalists of the Competition for talented FI students
9:10 – 10:30
Block 1 (English) Panel discussion: Become a doctoral student at FI MU in co-supervision with a company
Moderated by:
Barbora Bühnová
, Vice-dean for industrial relations, FI MU
Speakers:
Martin Ukrop, Senior Program Manager, Red Hat Czech
Marek Medveď, Doctoral student, Lexical Computing
Jan Jančár, Doctoral student FI MU, Red Hat Czech
Daša Kušniráková, Doctoral student FI MU
10:45 – 11:15
Block 2 (Czech) Presentation: Short introduction of companies and invitation to the booth
Moderated by:
Radek Ošlejšek
, Associate Professor, FI MU
Presenting companies:
BOOTHS – building D + FI entrance hall
11:15 – 12:15 – morning presentation SPP companies on booths
Strategičtí partneři: InvaSys, Konica Minolta, Lexical Computing

Partneři: AT&T, Kentico, Monet+, Oracle, Y Soft

SME partneři: Logex, Notino, Novanta, NXP Semiconductors, Tescan, SeaComp, Setco

Další partneři: NÚKIB, Doctoral studies at FI MU

AFTERNOON BLOCKS - lecture hall D3
12:15 – 13:15
Block 3 (Czech) Panel discussion: Cooperation with a company during studies and how to lead it to successful completion of studies with a final thesis in the company
Moderated by:
Barbora Bühnová
, Vice-dean for industrial relations, FI MU
Speakers:
13:30 – 14:10
Block 4 (Czech) Presentation: Examples of successful cooperation between FI and partner companies
Moderated by:
Tomáš Pitner
, Academic director of CERIT, Lasaris laboratory, FI MU
Speakers:
14:10 – 14:30
Block 5 (Czech) Presentation: Short introduction of companies and invitation to the booth
Presenting companies:
BOOTHS – building D + FI entrance hall
14:30 – 15:30 – afternoon presentation SPP companies on booths
Strategičtí partneři: Red Hat Czech

Partneři: Honeywell, InQool, Kyndryl

SME partneři: Adacta Software, BiQ Bluesoft, DAITE, Progress, Safetica, Sanezoo

WORKSHOPS
15:30 – 18:30
In Person
Kentico: Coding dojo (Czech, 15:30 – 18:30, A219) information and registration
Kyndryl: Service Management (Czech/English, 15:30 – 17:30, A217)
Tescan: Optimization of Docker image size (Czech/English, 15:30 – 16:15, A218) You can bring your own Dockerfile and we will go through methods how to make our images smaller. This usually leads to improving the performance and even the security of our images. We will see how to properly write Dockerfiles, how to minimize the number of layers, how to pick a proper base image and also what tools we can use.
Online
Oracle: Building a product recommender with Python (Czech/English, from 16:00) information and registration: Have you ever wondered how your favorite websites recommend products or content? In this workshop, we'll guide you through a step-by-step process to build a product recommender using a real world dataset. We'll use Python, Jupyter and classic collaborative filtering techniques. Enjoy our workshop with Radek Oboril, Development manager.
---
PRESENTERS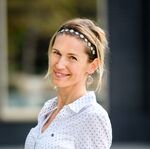 Barbora Bühnová
Vice-dean for industrial relations, FI MU
Bára Bühnová is an associate professor and vice-dean at the Faculty of Informatics of Masaryk University (FI MU), where she researches technologies in the field of software architecture and critical infrastructure. At FI MU, she leads the Association of Industrial Partners and coordinates activities for high school students. In addition to FI MU, she participates in the organization of a number of international conferences and works in the non-profit organization Czechitas.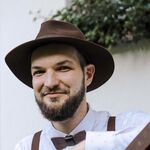 Martin Ukrop

Martin is based in the Red Hat Research team, helping facilitate the industry–academia cooperation in research, teaching and other aspects. As a PhD alumni from FI MUNI, his experience spans both the academic and industrial worlds, Apart from research, Martin is engaged in the teacher-training initiative at FI MUNI and passionate about experiential learning.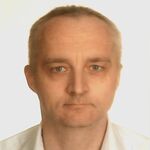 Radek Ošlejšek
Associate Professor, FI MU
Radek Ošlejšek is an associate professor at the Faculty of Informatics of Masaryk University (FI MU), where he focuses on visual data analysis in the field of computer security and forensic morphology. He applies his knowledge of software design in the development of analytical tools for the KYPO Cyber Range security platform and the FIDENTIS Analyst II anthropological application. Previously, he worked at FI MU as vice-dean for Development, Public Relations, and Lifelong Learning.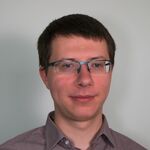 Ota Mikušek
Junior Software Developer, Lexical Computing
Ota is a junior software developer responsible for the Bonito API component of Sketch Engine. He creates new features, removes bugs, and tests the API.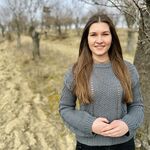 Šárka Doleželová
Software Engineer, Oracle
Šárka works in Oracle NetSuite as a Software Engineer. She has started to work there during her bachelor's studies and she also implemented there the school mandatory internship during master's studies. Currently she works there full time as a member of team devoted to development of taxes for ERP system. Šárka successfully completed her master's degree with a specialization in Software Systems Development Management last year. She was a member of Laboratory of Service Systems and she was awarded the dean's award for excellent final theses in which she studied development of Open Data Standards.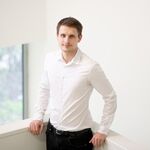 Jan Kaláb
Junior Software Engineer/absolvent FI MU, Y Soft
Jan Kaláb started working at Y Soft three years ago during his bachelor's degree as an intern in the Research & Development department. He studied Applied Informatics and Software Systems and Services Management at Masaryk University. He worked on his bachelor and master thesis in cooperation with the company. Jan currently works as a Software Engineer in a team dedicated to robotics and automation. In his spare time, he likes to travel and do sports.
Ľudmila Lenková
Junior Data Analyst, Safetica
Ľudmila works as a data analyst and data warehouse architect at Safetica a.s., while also being an engineering student at Masaryk University. She started cooperating with the company during her bachelor's studies, thanks to her work on her bachelor thesis Detection of unusual data transfers in terms of working hours. After successfully completing her thesis and bachelor's degree, she was offered a position as a data analyst. She considers this experience to be crucial alongside her studies, and currently cooperates with Safetica on her master's thesis as well.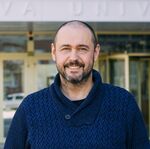 Tomas Pitner
Academic Director of CERIT, Lasaris Laboratory, FI MU
Tomáš Pitner is a co-founder and academic director of the CERIT Center at the Faculty of Informatics. He focuses on applied research and industrial cooperation in the field of critical infrastructures. He is the quarantor of the professional study programs Cybersecurity and Service Management and Cybersecurity. He has been a long supporter of the work with young talents.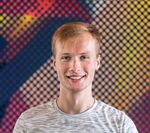 Marek Šanta
R&D @ GOAL SPORT Software, DAITE
Marek graduated from Cybersecurity Management at FI MU. However, his lust for bypassing obstacles is not limited to security measures. As R&D at GOAL SPORT Software, he is responsible for the research of various technologies and their potential of being "exploited" for a given use to their maximum.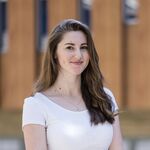 Magdaléna Kejstová
Associate Director, Client Technical Solutioner, DAITE
Magdaléna works at GOAL SPORT Software as a user interface designer and frontend developer. She solves how to make the system as user-friendly as possible, so that they can find everything they need in it as easily as possible.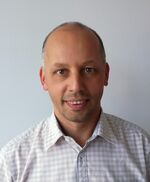 Vojtěch Filip
SW Development Manager (SEM & FIB-SEM), Tescan
Vojtěch Filip leads the software development team of SEM and FIB-SEM electron microscopes at TESCAN. With his team, he solves projects focused on the development of software for electronics control, data backend, computational models and the user interface of the electron microscope. In addition, he also deals with application modules for advanced microscopic techniques, such as nanoscale sample machining, spectrometry and 3D modeling.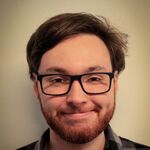 Jan Škvařil
Student FI MU
I am a Master's student at the Faculty of Informatics in the Visual Informatics program with a focus on image analysis and processing. A year ago I joined TESCAN as an intern and during that time I have been involved in classical development for electron microscopes as well as solving diverse computer vision or signal processing problems.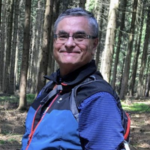 Vladimír Vágner
UX Designer and FrontEnd Developer, DAITE
The People Manager, Service Solution Design and Delivery Manager in International Customer Services and Strategic Outsourcing of IT Services Area. More than 25 years of the direct experience in planning and designing IT Services, starting-up and managing the expert and service delivery centers teams, deep experience in selecting and training top talents. Lot of success in managing international teams and relationships with other countries/cultures. Expanding the area of expertise into the Service Management solution design. The IBM Academic Ambassador Champion badge holder since 2021. ITSM lecturing and teaching at Masaryk University Brno, Faculty of Informatics - since Feb 2016.
---
The online transmission will not be provided.
You agree to use the photographs and recordings for promotional purposes by entering this event.
---