Welcome to the Day with Industrial Partners of the Faculty of Informatics
SPP Day in a new format and online
Date: Wednesday 12 May 2021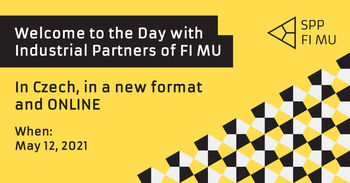 The Day with Industrial Partners is an all-day event that offers students and other interested parties at the Faculty of Informatics of Masaryk University (FI MU) an opportunity to get acquainted with the cooperation between FI MU and companies associated in SPP (Association of Industrial Partners FI MU, in Czech Sdružení průmyslových partnerů). It is a chance to learn more about how to actively participate in connecting the university with the IT industry and benefit from the cooperation. You can find more about joint activities within the SPP in the annual report for 2020.
Participation is FREE and the event will take place completely ONLINE, in Czech language.
The registration has been closed. Based on the registration, we sent the access details to the registered applicants via email (last email sent on 12 May at 8:00). In case of interest in attending a workshop, the registration needs to be done also via the dedicated workshop link below.
Organizational team: Barbora Bühnová (Vice-Dean for Industrial Relations), Dorota Jůvová (contact person for the program), Renata Vévodová, Zbyněk Mayer (contact person for online tools).
Program
9:00 - 9:10
Opening and organization of the day
9:10 - 10:20
Block 1 - Company-sponsored openings for students in FI MU laboratories: from bachelors to doctoral students
Moderated by:
Barbora Bühnová
, Vice-Dean for Relations with Industry, FI MU
10:40 - 11:50
Block 2 - Practical output of cooperation between companies and FI MU
Moderated by:
Barbora Bühnová
, Vice-Dean for Relations with Industry, FI MU
11:50 - 13:00
Online partner booths
A chance to meet the companies, FI Professional Activities Coordinator and the MU Carreer Centre via voice/text chat on Discord platform in the given time slots.
Strategic partners: InvaSys, Konica Minolta, Lexical Computing, Red Hat

Partners: Honeywell, IBM, InQool, Kentico, MONET+, TECHNISERV, Y Soft

SME partners: Bluesoft, Flowmon, GoodData, Nexa Technologies, Novanta, NXP Semiconductors, Safetica, SEACOMP, TESCAN, TNS

Other partners: Internships at FI MU (Alena Hooperová), Career Centre MU, NÚKIB

13:00 - 14:10
Block 3 - Panel discussion on the topic: Changes in online collaboration caused by the current situation
Moderated by:
Barbora Bühnová
, Vice-Dean for Relations with Industry, FI MU
14:30 - 15:40
Block 4 - Panel discussion on the topic: Knowledge and skills valued in real life
Moderated by:
Václav Matyáš
, Vice-dean for alumni relations with absolvents and lifelong learning, CRoCS laboratory, FI MU
Workshops
Workshops will take place in three blocks; the exact category and timing of the workshops in blocks will be specified:
9:30 – 11:30
Workshops 1
12:30 – 14:30
Workshops 2
16:00 – 18:00
Workshops 3
Presenters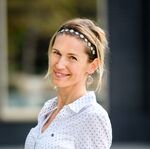 Barbora Bühnová
Vice-Dean for Relations with Industry, FI MU
Bára Bühnová is an associate professor and vice-dean at the Faculty of Informatics of Masaryk University (FI MU), where she researches technologies in the field of software architecture and critical infrastructure. At FI MU, she leads the Association of Industrial Partners and coordinates activities for high school students. In addition to FI MU, she participates in the organization of a number of international conferences and works in the non-profit organization Czechitas.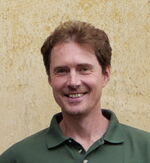 Pavel Rychlý
Head of the Natural Language Processing Centre, FI MU
Pavel Rychlý is an associate professor at Faculty of Informatics, Masaryk University, where he leads the Natural Language Processing Centre. His expertise is in the design of algorithms and tools for the processing of big text datasets, namely for the purpose of lexicography. His interests include optimization of the processing of big data and programming in general.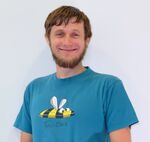 Matej Hrušovský
University Program Manager, Red Hat
Matej has been working at Red Hat for more than seven years. Since 2015, he is responsible for university cooperation in the Czech and Slovak Republic. Nowadays, he is a member of a global team called Red Hat Research which connects all activities focused on cooperation with academia.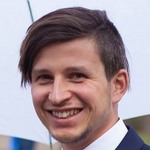 Jakub Valčík
Research Technology Manager in the field of Artificial Intelligence & Semantic Technologies, Konica Minolta Laboratory Europe
Jakub Valčík is a research specialist in R&D center in Konica Minolta company in Brno. Jakub leads a team of Artificial Intelligence & Semantic Technologies focusing on computer processing of natural language, ontologies, knowledge graphs and time series analysis. Currently he is also responsible for four to five students in the FI MU laboratories supported by Konica Minolta stipends. Coming from the field of technology, Jakub helps students to bridge research with the needs of the industry.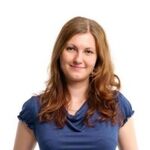 Agáta Kružíková
PhD student at the Centre for Research on Cryptography and Security
Agáta is a PhD student at the Centre for Research on Cryptography and Security laboratory, where she studies practical and safe authentication. Her bachelor's thesis work helped her to start a cooperation with Red Hat, which still continues. At the FI MUNI as a teaching assistant, she also teaches (biometric) authentication, practical security and soft skills.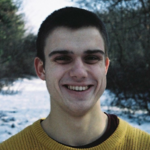 Pavol Žáčik
Student, FI MU
I am a student in the third year of the bachelor's program at the Faculty of Informatics. Since the second semester I have been involved in the research of practical security at the Centre for Research on Cryptography and Security laboratory, with the support from Kiwi.com. At the faculty I also participate in teaching subjects related to information security. I am an avid sports person, so in my free time I love to swim and go running.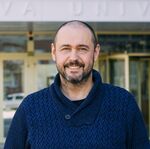 Tomas Pitner
Academic Director of CERIT, Lasaris Laboratory, FI MU
Tomáš Pitner is a co-founder and academic director of the CERIT Center at the Faculty of Informatics. He focuses on applied research and industrial cooperation in the field of critical infrastructures. He is the quarantor of the professional study programs Cybersecurity and Service Management and Cybersecurity. He has been a long supporter of the work with young talents.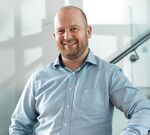 Ondřej Gabrhelík
Business Development Manager, AHEAD iTec
Business Development Manager since 2012. Mr Gabrhelík leads the development of mobil applications for customers especially from the corporate environment (banks, mobil phone operators). He has experience in management of projects with high security and transactional systems.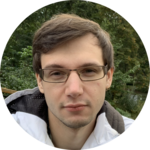 Dmytro Kuzmin
Developer, Kentico
I became a developer at Kentico during my studies shortly after my visit to the Day with Industrial Partners of the FI MUNI. During my master's studies I combined my studies with full time work. In retrospect, I appreciate how the experience and skills I gained at the company helped me in my studies. Kentico is a FI partner, so I automatically had an internship position secured in the SSME Interim Project. I selected the topic of the thesis with the idea of creativity and practicality for the real business in mind. Together with the productive team we came up with a tailor-made topic: "Kentico Voice Interface (KEVIN)".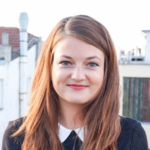 Zuzana Konečná
HR & Marketing Manager, InQool
At InQool Zuzana is in charge of recruitment and onboarding of new employees and interns. She organizes company functions and takes care of good company karma. In addition, Zuzana deals with internal and external company communication, writes a variety of texts and manages the company social networks.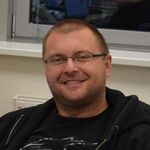 Jaroslav Ráček
Head of Software Department, TECHNISERV
Jaroslav Ráček works at TECHNISERV as the director of SW research and development. He specializes in state administration information systems, environmental IS and security research. In addition, he teaches courses on software engineering and project management at the Faculty of Informatics, Masaryk University. He uses his experience from the commercial sector and the academic sector in leading students' theses and in arranging student internships. His interests include motorcycle sports and sport shooting, among others he is a two-time European champion in competitions of historic racing motorcycles and a champion of the Czech Republic in defensive shooting.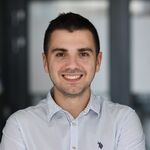 Dávid Kaya
Engineering Tech Lead, Y Soft
Dávid Kaya has been working in Y Soft for six years already, at the moment as an Engineering Tech Lead. Besides, he is a member of the .NET Foundation nonprofit organization. As part of his leisure time, he likes to get engaged in open-source projects, photography, riding a bicycle, and blogging. Within Y Soft, he is organizing public tech meetups, called YSoft: Technology Hour.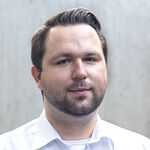 Lukáš Simandl
Sr. Scrum Master, mentor and consultant, Safetica
I am an enthusiast of agile product delivery principles. Apart from that, I am a father, a husband and a gaming fan. I am also a passionate sports person; I used to play team sports like football and hockey. Unfortunately, due to my time constraints I got involved in less time consuming activities such as cycling. As for the gaming environment, my heart beats for board and role-playing games, not only from the perspective of a player. I am also interested in game design, mechanics and social aspects of games. I transfer the team spirit and game elements on a large scale into my profession as a Scrum Master, after previously working as a developer, mentor and consultant. I believe in team spirit and game elements; the only missing vertex in this virtual triangle of my work principles would be openness.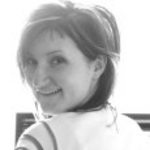 Markéta Wingfield
Global Delivery Quality Program Manager, IBM Client Innovation Centre Brno
Markéta has been working at IBM for seven years. Her expertise is on communication, which is her specialization for a long time as she has spent several years in the role of internal trainer of communication and presentation skills. She is also involved in a number of workshops and trainings focused on the pitfalls of communication in crisis situations. She currently works as a Global Delivery Quality Program Manager, where she participates in the coordination of key programs and quality management at the global level.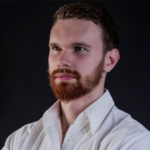 Patrik Bartko
Manager of Global Talent Acquisition Operations, Novanta Inc.
Patrik is in charge of strategies and operations to seek out and recruit talents in regions such as North America, Europe, and the Asia-Pacific area. Patrik studied business and economy and has recently finished his doctoral studies focusing on talent acquisition strategies.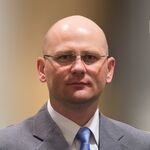 Petr Seifert
Head of education department, NÚKIB
Former members of the Army of the Czech Republic, since March 2021 the head of the NÚKIB education department responsible for providing prevention, education and methodological support in the field of cyber security and in selected areas of protection of classified information. In his free time, he enjoys spending time with his family, studying history, international relations and practicing outdoor sports.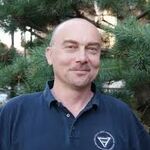 Václav Matyáš
Vice-dean for alumni relations with absolvents and lifelong learning, CRoCS laboratory, FI MU
At the Faculty of Informatics, Masaryk University, Vasek Matyas is a professor and a vice-dean for alumni relations and lifelong learning. His research interest is focused on applied cryptography, IT security and information privacy. He participated in research and development activities for academic, business as well as state organizations in Czech Republic, United Kingdom, USA, Ireland, Switzerland, Canada; was involved in creation of common criteria and ISO/IEC standards.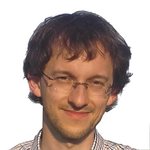 Miloš Jakubíček
CEO, Lexical Computing
As a software engineer in the field of natural language processing (NLP), he focuses on the efficient processing of large text databases (corpora) and the analysis of morphologically rich languages. Since 2008 he has been involved in the development of the Sketch Engine corpus manager. This product is the flagship of the Czech-British company Lexical Computing, which he has been leading as its CEO since 2015. He is also a researcher in the NLP laboratory at the Faculty of Informatics MU, where he studies morphosyntactic analysis and its practical application.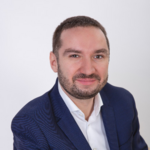 Tomáš Ondroušek
HR Leader, IBM Client Innovation Centre Brno
Tomáš enjoys working in HR; he has applied his enthusiasm for the field at many positions in Human Resources where he started in 2005. He is an HR expert in automotive industry, electrical engineering and IT. He has worked at IBM Client Innovation Centre in Brno for six years. Starting as a manager of HR Operations team, later he moved on as the HR Leader to be in charge of the growth of a professional community of IBMers in Brno, counting nearly four thousand members.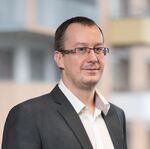 Pavel Minarik
Chief Technology Officer, Flowmon Networks
Pavel Minařík is a graduate of the Faculty of Informatics. Since 2006, he has been involved in monitoring and analysis of the operation of data networks. As a researcher at the Masaryk University Institute of Computer Science, he has participated in research and development projects focused on monitoring and analysis of network traffic and cyber security. At Flowmon Networks, he is responsible for long-term product strategy, collaboration with universities and research projects.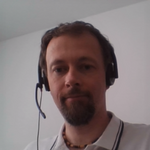 Petr Stružka
Software Tools team manager, NXP
Petr Stružka has a doctorate degree in Technical cybernetics and robotics. He has worked in software engineering in R&D organization for more than ten years. Curently he is the manager of a software team developing Config and Secure Provisioning tools for MCUXpresso Software and Tools in NXP Semiconductors.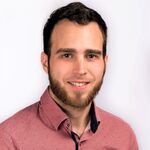 Filip Křivánek
Project manager and administrator of partner programs with universities, SEACOMP
At SEACOMP, Filip is engaged in process-software engineering and implementation of large foreign projects. He is also in charge of students in various university programs and he coordinates cooperation with universities. In his free time he enjoys triathlon.