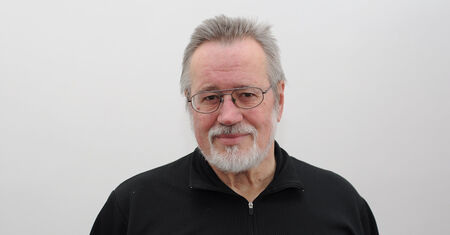 Funeral announcement: the death of Professor Emeritus Karel Pala
It is with great sadness that we announce the death of Karel Pala, Professor Emeritus of the Faculty of Informatics, on 15 February 2023 at the age of 84.
He has worked at the faculty since its establishment in 1994. In 1997 he founded
the Natural Language Processing Laboratory.
He was at the birth of many successful and still used tools for automatic processing of Czech (especially morphological and syntactic analyzers) and databases (semantic networks, valency lexicons, thesauri).
In 2009, he received the medal of the Minister of Education, Youth and Sports for the project Internet Language Guide as a tool for corpus-based verification of language use, spelling, grammar, etc.
In 2014, the professor was awarded by the Minister of the Interior for security research in the field of determining authorship of anonymous texts.

Above all, however, he has won over many colleagues with his friendly attitude and enthusiasm for his field, thus predetermining their career paths.
Honour his memory.
Attachments
Original bulletin
in the Information system.