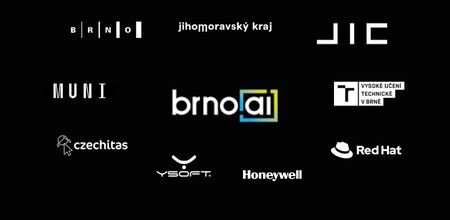 Faculty of Informatics MU participates in the creation of the new platform Brno.AI. How is artificial intelligence doing at FI?
The new Brno.AI platform connects several important regional institutions such as Brno, the South Moravian Innovation Center (JIC), the Technical University, or Masaryk University. Within Masaryk University, the new platform concerns mainly (but not only) the Faculty of Informatics MU (FI MU). What do artificial intelligence research and teaching look like at FI MU?
At FI MU, we can find more research groups that deal with artificial intelligence and have exciting results. Examples are Natural Language Processing Center (The Best Dictionary of 2018), Adaptive Learning Research Group (adaptable learning systems), Laboratory of Formal Methods, Logic, and Algorithms, and Knowledge Discovery Group.
The background of these groups is used and developed by many top scientists such as Antonín Kučera, head of the Institute of Theoretical Informatics and the main face of FI MU in the platform, Tomáš Brázdil, computer systems security specialist, Radek Pelánek, pioneer of artificial intelligence in educational applications or Hana Rudová, internationally recognized capacity in scheduling and AI planning. Upcoming young scientists in the field of artificial intelligence include Michal Balážia, winner of the Joseph Fourier Prize or Brno Ph.D. talent Vít Novotný.
For those interested in a more in-depth study of artificial intelligence, FI MU offers a follow-up master's program in Artificial Intelligence and Data Processing, which includes the specialization of Machine Learning and Artificial Intelligence; Processing and analysis of large data; Bioinformatics and systems biology; Natural language processing.
Paths to artificial intelligence can also lead through company or start-up practice, as the examples of FI MU graduates show. Filip Procházka is associated with Mycroft Mind, which analyzes data from energy distribution systems, Ondřej Materna is the founder of the company Legito for automated document processing, and Jakub Jurových is behind the successful start-up Opera for the promotion of Hollywood films.
From the perspective of the Czech Republic, FI MU has above-standard research in artificial intelligence. Still, cooperation and sharing within an open professional community have been lacking here at the regional level and can be beneficial for all involved.
Web address

Attachments