About NXP Semiconductors
NXP Semiconductors designs and manufactures microprocessors and analog components for the automotive and consumer industries, computer networking, and wireless communications. NXP is a global leader in technologies and applications that are transforming our daily lives. NXP has development centers, manufacturing plants, and sales centers in 35 countries. In the Czech Republic, NXP Semiconductors is represented by development centers in Brno and Rožnov pod Radhoštěm. More than 300 specialists work here in modern laboratories. Our specialization is the development of a wide range of applications in the fields of Machine Learning, Machine Vision, Voice, Security, Wired/Wireless, Wireless Charging, Embedded Operating Systems (Windows, Android, QNX), Tuning Tools, Motor Control, and Software Validation and Verification. Last but not least to mention are European customer support centers, including pricing and marketing, and a big consulting center working in collaboration with technical and sales teams.
Why NXP?
A career at NXP means a step towards the future, professional and personal. Our employees are satisfied with the scope of work, financial evaluation and benefits, flexibility, working environment, and team. Our teams are stable as employees hardly ever leave the company. The main goal of the management is the professional development of their teams. However, thanks to the long-term growth of NXP in the Czech Republic, we are constantly looking for new colleagues.

What can you expect?
Interesting and meaningful work related to cutting-edge technologies
Working environment motivating for professional and personal growth
Cooperation with colleagues from the USA, Europe, and Asia
Developed mentoring system and study support
Friendly and supportive team
Flexible working hours, possibility of home office
Regular team-building and corporate events
Support for participation in charity events (Charity Day)
Sick days, Sickness support, 5 weeks of vacation, meal vouchers, flexi-pass, and other benefits
Cooperation with universities
University students have an opportunity to work part-time in our company. We understand that good education is the base for a prosperous career, that's why we are trying to stay as flexible as possible, especially during exam periods, giving the possibility to successfully combine working at NXP with studies. Every year, NXP provides a list of topics for bachelor's, master's, and Ph.D. theses. Our company supports universities by equipping laboratories with development boards so that students can get acquainted with NXP technologies during their studies. NXP Semiconductors is proud of its fruitful cooperation with a variety of universities across the country.
Cooperation with FI MU
NXP Semiconductors became a partner of FI MU in 2020, when we started contributing to the teaching of the subject Single-Chip Controllers (Jednočipové kontroléry) (PV198). The company is a constant participant of the Day with industrial partners and online workshops. In addition, we organize an annual NXP Cup, competition, which is regularly attended by FI MU.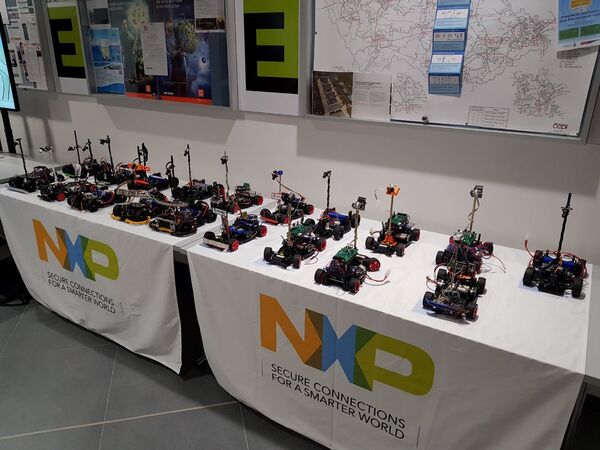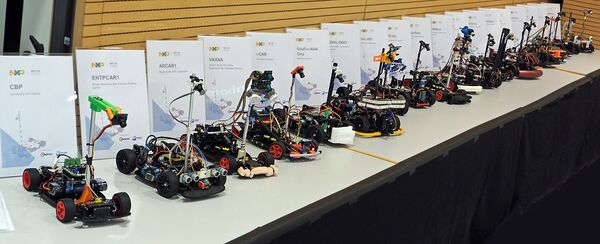 Get involved
Enroll in the subject PV198 to get acquainted with NXP chips.
Choose a topic for your bachelor's or master's thesis from the list provided by NXP. In this case, you will be working in cooperation with experts from NXP and will have an opportunity to establish long-term cooperation with the company.
Apply for a student position in Brno or Rožnov pod Radhoštěm.
Apply for one of the multiple positions offered for graduates and experienced programmers.
We publish currently open positions on our Facebook, where you will also find news about NXP and photos from our formal and informal events.
---
Contact us
Michaela Latioková
+420 603 192 896
michaela .latiokova @nxp .com
You can contact Michaela regarding open positions and cooperation with NXP.
---