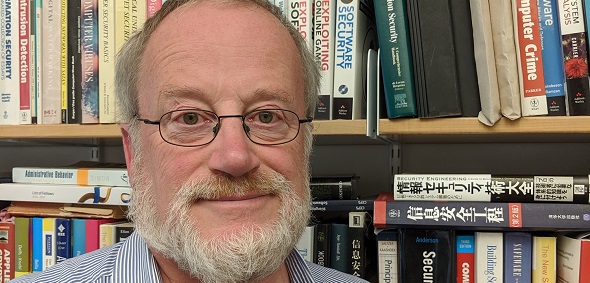 Ross J. Anderson in Brno:
Honorary doctorate and lecture "Sustainability of security, protection and privacy"
Ceremonial awarding of an honorary doctorate
April 21, 2022 at 10:00 am, in the Hall of Masaryk University in the premises of the Faculty of Law MU, Veveří 70, Brno .
Accept the invitation to the award ceremony of the honorary doctorate Ross J. Anderson .
Ross J. Anderson is Professor of Security Engineering in the Computer Lab at Cambridge University and a member of Churchill College Cambridge. As he himself says: "Security engineering is about building systems that remain reliable in the face of malice, error or accident. As a scientific discipline, it focuses on the tools, processes, and methods needed to design, implement, and test complete systems and to adapt existing systems to current developments in their environment. "
He is the author of the widely cited book "Security Engineering - A Guide to Building Reliable Distributed Systems," co-author of the Serpent cipher, a finalist in the Advanced Encryption Standard, and co-author of various security subsystems that have been used on (at least) hundreds of millions of installations. Prof. Anderson is also chairman of the Information Policy Research Foundation, an elected member of Cambridge University Council, and head of research at the Center for Combating Cybercrime in Cambridge.
Since 1996, he has also collaborated with scientists from the Faculty of Informatics at Masaryk University. He provided a number of them with facilities during a long-term research stay, as well as supporting shorter visits by doctoral students and researchers. He visited Brno several times on the occasion of events related to cybersecurity, such as the Security Protocols Workshop.
Due to the limited capacity of the hall, it is necessary to attend the ceremony confirm . Thank you.
Ross J. Anderson on Wikipedia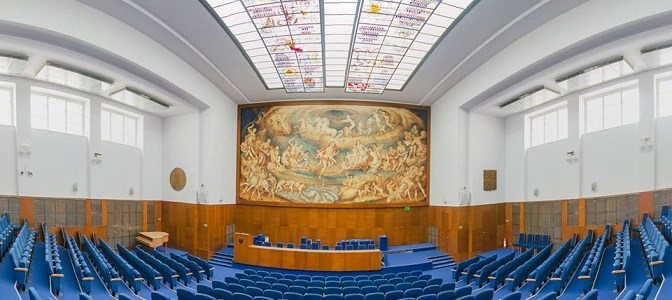 Ross J. Anderson's lecture:
"Sustainability of security, protection and privacy"
April 21, 2022 at 4:30 pm, refectory of the Mendel Museum in Augustinian Abbey, Mendlovo náměstí 1A, Brno .
Abstract
We are currently implementing software and networking into things that can be critical to our safety, such as cars and medical facilities, and we will need to prevent their vulnerabilities, such as phones and laptops. Resellers cannot be allowed to stop updating security after three years! In 2019, the EU approved Directive 2019/771, which gives the right to update software for digital goods for as long as the consumer could reasonably expect. In my speech, I will describe the background, including the study we prepared for the European Commission in 2016, and the likely future implications. Once there is a legal claim to sustainable security, protection and privacy, it will create real tensions between existing business models and supply chains. It will also be a big challenge for computer scientists. What tools and methodologies should you use to write car software that will be on sale in 2023 if you need to support security patches and security updates by 2043?
Information on the MUNI Seminar Series website
media Contact