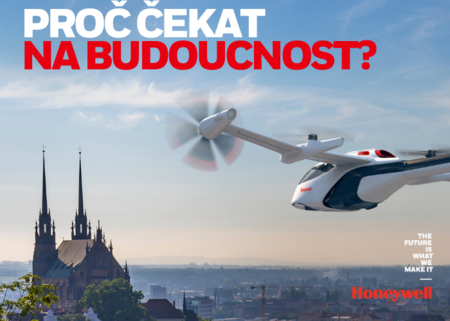 Honeywell - job opportunity - Software Engineer – Guidance and Navigation with C
We are currently looking for a new team member - Software Engineer - to become part of the Aerospace division, Sensing, Guidance & Navigation group. Our team is focused on commercial Alternative Navigation means, Inertial Navigation products and direct support of EMEA customers. If you are an engineer with real passion for sensor technology, knowledge of embedded systems and programming in C (and/or C++), let us know!
You will need the following skills:
• Degree in Computer Science, Electrotechnics, Mechatronics or related fields
• Experience of coding with C at an intermediate level
• Elementary knowledge of C++ is a plus
• Basic knowledge of embedded systems development
• Intermediate level of English
These skills and experience are a great advantage:
• Knowledge of scripting languages (Python, etc.)
• Experience with full-cycle product development
• MATLAB/Simulink knowledge
We offer:
• Being part of new era in Aerospace field development of Urban Air Mobility Equipment
• You can look at the sky and almost always see your work in action
• Pilot Training
• Market-specific training and ongoing personal development
• Professional development plans – you will become experienced in using outstanding technology
• Extra-week of holiday, semi-flexible working hours
Sounds like an opportunity for you? 
Send us your CV to: Vendula.Mickova@Honeywell.com
Web address

Attachments