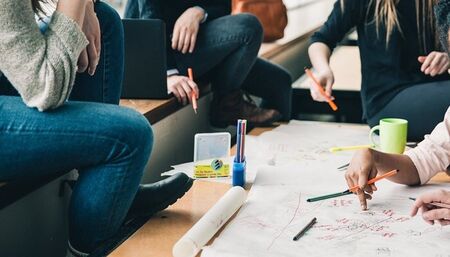 Doctoral internship in CERN
European Organization for Nuclear Research (CERN) in Geneva offers internships for bachelor and master students.
Take part in CERN's Doctoral Student Programme! 
This is a chance to work on your thesis while spending up to 36 months at the forefront of science. Whether you've already chosen a subject or are still deciding, if your specialism is Applied Physics, Engineering or Computing, this is an invitation to further your knowledge in a unique organisation. 
You will have the opportunity to work in a diversity of fields at the cutting edge of technology: applied physics, IT, mathematics, electricity, electronics, mechanical or civil engineering, instrumentation for accelerators and particle physics experiments, materials science, radiation protection, safety and environmental protection, science communication, surveying, ultra-high vacuum are but a few of the examples of the many domains in which successful applicants will learn and contribute their knowledge.
Application deadline:  27th March 2023 (at noon: 12:00 CET). 
Web address

Attachments