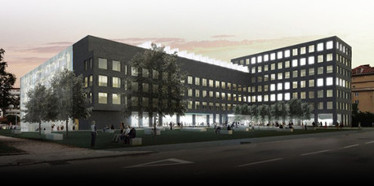 Call for Implementation of Sub-Projects within Frame of the TA CR GAMA 2 Programme
Technology Transfer Office (TTO) is launching a call for proposals to support an increase in application potential of results of R&D at Masaryk University – Proof of Concept.
The aim of this call is to evaluate and verify the estimated application potential of already achieved results of R&D at Masaryk University via Sub-Projects which will be implemented on the basis of this call.
The duration of the supported Sub-Projects will be from 6 to 11 months.
Collection of applications for financial support to implement Sub-Projects Proof of Concept starts on 14 September 2021 and ends on 15 October 2021.

Detailed information of the call can be found on the documentation server of TTO here or contact dr. Báčová.

Web address
Original bulletin
in the Information system.