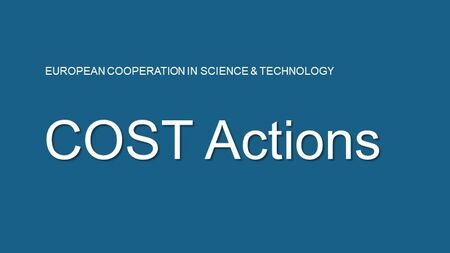 Cost Actions
Cost Actions help connect research initiatives across Europe and beyond and enable researchers and innovators to grow their ideas in any science and technology field by sharing them with their peers. COST Actions are bottom-up networks with a duration of four years that boost research, innovation, and careers.
More information is here.
You can also submit a proposal of new Cost Actions by 29 October 2021. More information you can find here or contact J. Halámková (halamkova@fi.muni.cz)
Attachments
Original bulletin
in the Information system.