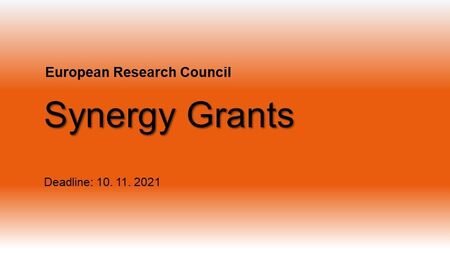 ERC Synergy Grants
The call will open for the submission of proposals in the coming days.
- ERC Synergy grants support projects carried out by a group of two to four individual researchers who can employ researchers of any nationality as team members.
- Synergy Grants can be up to a maximum of € 10 million for a period of 6 years (pro-rata for projects of shorter duration). 
- Deadline: 10 November 2021
- For more information, click here or contact J. Halámková 
Web address

Attachments
Original bulletin
in the Information system.