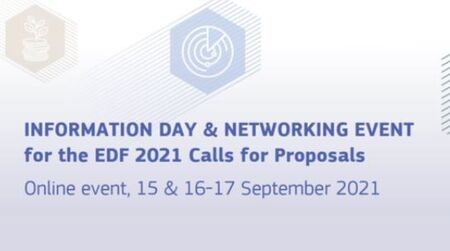 European Defence Fund (EDF): Information Day & Networking Event on 15-17 September 2021
On 15-17 September 2021, the European Commission will organize a virtual information day and networking event for potential applicants to the European Defence Fund (EDF) 2021 calls for proposals.
The first call for proposals was published on June 30, will be open from September 9, and closes on December 9, 2021.

The € 1.2 billion budget will fund 37 topics in a total of 23 calls.

Registration will be open from 16 August (12.00) to 8 September (23.59).

Information about the event, including a set of documents needed to submit projects, can be found HERE. 

For more information please contact Jana Halámková.
Web address

Attachments