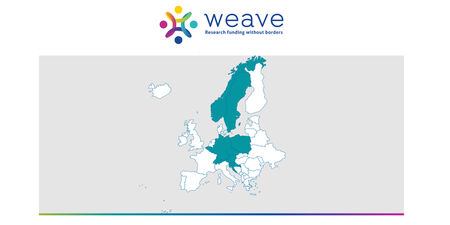 Simone Kriglstein from the Faculty of Informatics MU is the principal investigator of the first project funded by the GA CR within the Weave initiative.
The Weave initiative was launched in collaboration with Science Europe. While supporting bilateral and trilateral scientific collaboration across Europe, the scale of the network is unique. By 2025, it will connect 12 national and regional research funders from 11 European countries, including the Czech Science Foundation (GA CR). In particular, the initiative aims to simplify the proposal submission and selection process for joint projects and to ensure funding and support for excellent international research projects.
The first project funded by the GA CR under Weave is entitled: "Vis4Schools: Promoting information visualisation literacy in schools". The Czech principal investigator is Dipl.-Ing. Dr. Simone Kriglstein, who works at the Department of Visual Computing at FI MU. She will work on the three-year project with colleagues from Austria.

Science Europe is an association of European Research Funding Organisations (RFOs) and Research Performing Organisations (RPOs). It takes over and develops a number of activities previously carried out under the auspices of the European Science Foundation, which ceased its activities in 2015.

Attachments
Original bulletin
in the Information system.