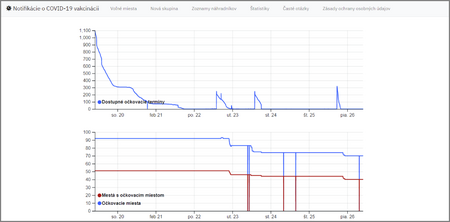 FI MU student has developed a service for notifications of free vaccination dates for Slovakia
During these difficult times, we are especially proud of our active students who are trying to help in the fight against the coronavirus. Ján Jančár, a Ph.D. student at #fimuni, developed a web service https://covid.neuromancer.sk/ sending notifications about free dates for vaccination against COVID-19 in Slovakia. 

The Slovak registration system has not yet provided an overview of free dates, so people had no idea when they could get their turn. The service already helps more than 8,000 people.

Web address

Attachments