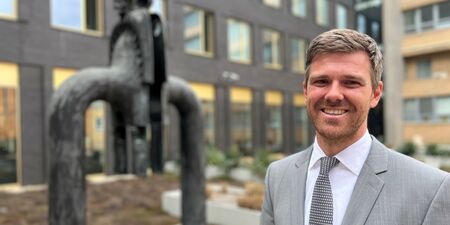 Prestigious MASH grant brings Jan Křetínský "home" to FI MU
Assoc. Dr. rer. nat. RNDr. Mgr. Bc. Jan Křetínský, Ph.D. has received the MUNI Award in Science and Humanities (MASH), which he will pursue at the Faculty of Informatics MU. He comes from the Technical University of Munich, where he works in the field of formal methods. As an FI MU graduate, the grant is, among other things, an opportunity for him to return to his home alma mater.
The MASH award brings outstanding external researchers to Masaryk University. It creates a motivating environment for them to produce high quality scientific results and long-term cooperation with MU. In addition to financial support, the grant also includes the development of office and laboratory facilities, administrative support and subsequent popularisation of research outputs.
Specifically, Křetínský has long been involved in the field of theoretical computer science in the verification of systems and optimization of their reliability and availability. He gave us the details in a recent interview for the FI MU alumni gallery, where he also describes his path from being a student at three MU faculties, through the Institute of Science and Technology in Austria, to his current position at TUM. He presented his research in late March 2022 as part of the lecture "Story of verifying Linear Temporal Logic Models", which was held at FI MU on the occasion of the proceedings for Křetínský's appointment as a professor. Jan Křetínský is the second MASH holder who will enrich the research capacities of FI MU with his team. Since 2018, Daniel Kráľ has been working here on graph theory.
We are pleased to welcome Jan Křetínský and his team to our campus and look forward to working with them.
Attachments