The Brno company wants Hollywood giants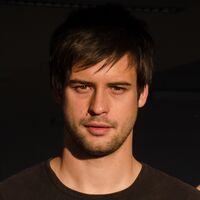 We are planning to recruit students for internships, for example, they could write their diploma theses with us.
---
Author: Martina Fojtů for em.muni.cz
The first companies moved into the new science and technology park of the Faculty of Informatics MU (FI MU).
Back in 2008, FI doctoral student Jiří Matela allegedly knew almost nothing about data compression. But in a few years, many things have changed. Today he has, together with two colleagues, a promising company Comprimato, which has received more than 30 million investments, sends its products worldwide and is one of the first to settle in a new science and technology park FI MU.
They are just settling in their new offices, but their business is already at this stage. Everything that the Comprimato does today arose from the research that Matela did at the Master's degree under the guidance of Petr Holub from the Institute of Computer Science MU. At that time, he worked for the Laboratory of Advanced Network Technologies, where various experiments were performed with video transmissions in super quality, which were so demanding on the network's speed that they were not feasible anywhere outside the university environment.
"We wanted to transfer images in huge resolutions, but we didn't have fast enough compression to handle it on standard computers. We had to come up with another solution, and we thought of using a graphics card," Matela explains the beginnings of his internship at the University of Illinois.
Today, together with colleagues, he offers a software component that is suitable for professional video production companies. For example, large film studios such as Walt Disney or Sony Pictures Entertainment, television stations, but also the police, which make large records when monitoring demonstrations or searching for perpetrators. Current customers include, for example, Technicolor, which develops its own software for film production and wants to use the solution of a young Brno company as part of it. Comprimato moved to the science and technology park mainly due to its convenient location near the city centre and the opportunity to be in contact with researchers and students.
"Now we are planning to recruit students for internships, for example, they could write their diploma theses with us. Thanks to the fact that we all sit in the same area, they can work for us, for example, when they have time off between hours, and it will save us time," points out the 30-year-old businessman.