Billionaire Nešetřil: I don't want to live in a society that overlooks the unsuccessful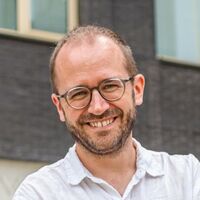 One of the ideas developed within the Česko.Digital platform is a portal where, when people enter their data and give their power of attorney, the service will digitally represent them, send them to various state authorities to identify any outstanding issues.
---
As a child, Jakub Nešetřil thought his life could only begin after obtaining a doctorate in mathematics. He grew up in a family of mathematicians, but in the end he did not become one. He studied computer science at Masaryk University and became a successful businessman. He recently sold his company Apiary for several billion crowns. He is now focusing on the project Česko.Digital. He gathered IT experts with whom he could do projects beneficial for the company.
You could have stayed in business and generate more big money, but instead you started a non-profit company to solve problems that the state ignored. Have you always planned this?
The defining moment was my experience from Silicon Valley, witnessing an abysmal division of society into the successful and the unsuccessful. Personally, I have the impression that the older I get, the more sensitive I am to this issue, and in San Francisco, I was really exhausted every day. I didn't care why someone was on one side and someone on the other, but how it is possible that society overlooks people who are worse off. A friend once came to a Google conference held at the five-star Hilton Hotel in the city center and had to pass a homeless man who died on the street. That's something I can't live with.
But by bringing together IT experts, you will not help the homeless on the street.
I don't have a recipe for saving the world, but I believe that if you want to help, you should do it effectively. I look at what is called ROI in business, return on investment. When I invest time, money and effort in something, I wonder how much of it will potentially bring good results. I learned a lot from technology - it has a great potential. It seems to me that it makes sense for a person to try to help with their own knowledge. When someone applies for a job, they also choose according to their abilities. When I see top programmers or managers planting trees or pouring soup somewhere, it doesn't seem effective to me. I can program and lead programming teams, and that is why I founded Česko.Digital.
In May, you had the first big presentation of the project, where you said that you were looking for people who would work for you, as well as meaningful projects. How have things developed since then?
It's a typical startup. You work and you work and everyone keeps scratching their heads and say: "I don't understand what you're doing at all, Jakub. It's complete nonsense." But suddenly something clicks, everything explodes and people show up to say they always expected things to turn out great. At the founding of Česko.Digital at first, I followed many exmples from abroad, met a lot of people and talked to them. Preparations took one year and a half and I believed it would be a success when there were 200 of us at the end of the year. Then there were 600 of us in another week since the launch, so now I feel like I'm on a rocket and trying not to fall. Enthusiasm and energy are deafening.
On the one hand, I'm really happy, on the other hand, it's a huge commitment and stress. A lot of people say we should do something and how come it's not done yet. I respond that we've been around for a few days and we're just two guys in a sweatshirt. We do not have a professional implementation team. But we try what we can. Now the situation is changing every day. Česko.Digital announced that five projects that we want to focus on and are looking for more. In the end, we decided to brake a little and start the five first.
Do you have one that is particularly dear to you?
One that really appeals to me and I am very happy with it is with a partner who is terribly strong, high quality, and know exactly what they wants to do. The partner is Radek Hábl, who was once the financial director of Plzeňský prazdroj and IBM Czech Republic. Then he started providing financial literacy training and created a map of property seizures, which is a great example for me. Radek understands his domain perfectly, he found an excellent programmer and they made a tool together that had an incredible impact on society. Thanks to this, the journalists realized how terrible the property seizures were, they started to discuss the topic further, and two years later there is a new law, which will have an impact on a hundred thousand people and can change their lives. All this with two people at the beginning.
So are you working together now?
Yes, together we came up with a project that we believe addresses the root cause of people falling into the debt trap, which is that they don't know they have any debts at all. We create a portal where, when people come and enter their data and give us their power of attorney, we can digitally represent them, send them to the state authorities and find out the state of their outstanding debt. For example, as a bonus, we can automatically generate a request for an installment calendar.
What led six hundred IT specialists to sign up for you and work without pay?
There are several factors. Many programmers today dedicate their time to projects for free. People enjoy programming, working with technologies that are interesting, especially when they can learn something new, or work with top people. Also, we were created at a time when people needed to commit to society. They were beginning to realize that we cannot leave it to others to live well here.
We are talking in Brno, where you returned after many years thanks to the anniversaries of the Faculty of Informatics and the entire Masaryk University. But your home is Prague, your father is a prominent Czech mathematician at Charles University. Nevertheless, you chose to study in Brno. Why?
I grew up in a family of two mathematicians and had the impression that free choice begins with a doctorate in mathematics. Only then can I start thinking about what to do with life. But it was more of my idea, my parents didn't push me at all. I just grew up in an environment that was very inspiring and interesting. We traveled the world, my dad did not have fixed working hours, and I found it very stimulating and motivating. So I wanted the same.
When time came to enroll in college, I was not accepted to Matfyz, which was an absolute disaster for me. A year later, I succeeded, but I found I didn't like it. It was a lot of hard work and a lot of intellectual work that I didn't see when I was little. I fought a lot with the school and I was also frustrated that I knew all the professors in person, because I retrieved tennis balls for them as a child. I more or less escaped to Brno to study computer science. For me, this city will always be a place where I spent the best years of my life.
How was it to start your own business?
Actually, I don't consider myself an entrepreneur. I'm a programmer, I couldn't come to a random company, take it as a manager and start managing it. I have to do something I enjoy, driven primarily by the fact that I love creating new things and products. I started my first company when I was 18 and then I struggled for years. I remember going to school, trying to pay attention at school and remember everything. There was a lot of it, it was exhausting, and then I went to do business and overnight I was able to earn the same my dad earned in a month. Everyone told me that I was amazing and it filled me with a great feeling of satisfaction, but I had to close the first company because I would not graduate.
The next one you founded after school, was it already Apiary?
No, after school I went through a very satisfactory period as an employee. I earned a bachelor's degree and was looking for some exoticism, so I went to New Zealand, where I eventually lived for two years and found my first job there. I programmed for two years and my colleagues and I built one of the largest advertising servers, something like Jobs.cz. After returning back, I started looking around for work and by chance Roman Staněk, a large Czech startup entrepreneur, found me on LinkedIn. He founded the GoodData company at the time, of which I happened to be the first employee. I built the whole development team in Prague and because we started from scratch, I learned a lot. Thanks to Roman, I also attended meetings with investors, so when I started my own startup Apiary, I already had at least some idea.
In 2016, you sold the world-successful Apiary, where you developed API interfaces for programs and applications to communicate with each other, for several billions of crowns to the giant Oracle, where you worked for a year and a half. How difficult was the decision to sell?
It's similar to children. You see them from their beginnings as toddlers, when they are incompetent and cannot do much, but you support them and they grow a bit and then you are proud they can walk and then you are proud they think and talk and it makes you very happy. The decision to sell was very difficult, but we made it rationally and in agreement with investors.
As a programmer, I underestimated one thing in my company that I would like to avoid in other projects: I hired a salesman at Apiary too late and didn't know much about how to hire them. It was hard for me to choose well and check if he was doing his job well at all, so when I found the right one that had results, it was too late.
In addition, I realized that the next thing that awaits me in the life of the company is just building a sales department and developing a sales strategy. That's not something that motivates me. I said to myself that I had already achieved what I wanted and of all the offers I chose Oracle. I don't regret it. If we hadn't sold the company then, it might not have existed anyway, a lot of competition came to the market. In addition, the two years I worked at Oracle, I had the space to look for what I wanted to do next, and thanks to that, I am now in the Czech Republic.