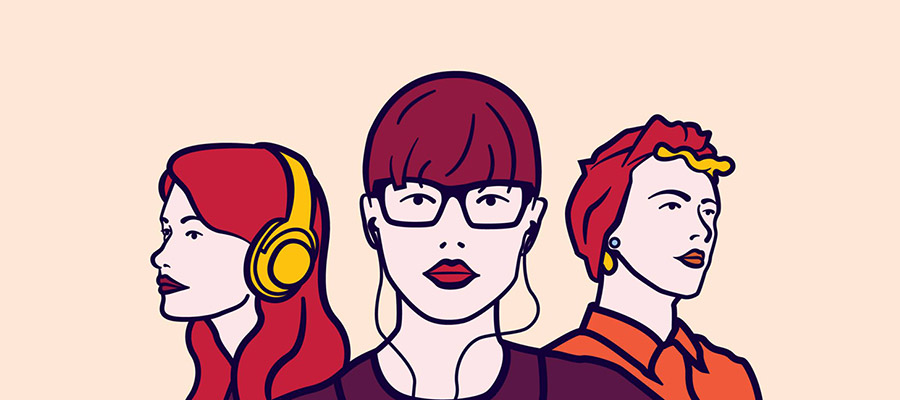 Girls Day at FI
Meeting with IT professionals and interactive workshops
How did Girls Day come to FI - a special day for girls?
At FI MUNI we have a lot of great inspirational women. And so we said we would not just leave them for ourselves. We also invite women who, after studying at FI, shone in the waves of IT business.
Do you think about where you are? Are you interested in IT and looking for direction? The range of IT disciplines is really wide.
Come and get inspired
Listen to what their way to IT was, what their work and why they would not change. And he will not just talk. Interactive workshops waiting for you, where you can try something out yourself.
When?
On Thursday 26 April 2018 from 14.30 to 18.00
Program
14.30-15.00

Registration (entrance hall)

15.00-16.00
Panel Discussion - Inspirational Women in IT
KYPO or D2
moderated by Václav Matyáš, panelists Barbora Kozlíková, Vlasta Šťavová, Zuzana Zatrochová, Dominika Krejčí ( in detail )
16.00-18.00

Interactive workshops

Program your robot , Czechitas
16.00-17.00 and 17.00-18.00 in room A218
At the workshop, you will try offline to program the Oblivion. It will be fun to show you how this programming works. You will not need anything at all, just wanting to play. We'll borrow the rest of you at the workshop.

Regex quiz and strange words , Natural Language Processing Center (NLP)
16.00-16.30 and 17.00-17.30 in room A215
People and apps are still looking for something in the lyrics. Applications recognize e-mail addresses or misspelled words, people search for their own names. How to find something by inaccurate assignment? And can we find something extraordinary?

Ladybug in pixels , Center for Biomedical Image Analysis (CBIA)
16.30-17.00 and 17.30-18.00 in classroom B311
Do you enjoy working with photos or graphics? Come and try out what's behind graphic tools and how to use them to get interesting information from the image. You'll understand that working with the pictures can also make the command line easier and it does not hurt ;-)
Panelists
doc. RNDr. Barbora Kozlíková, Ph.D.
Department of Computer Graphics and Design, FI MU
Bára Kozlíková focuses on research in visualization of scientific data. It proposes new visualization techniques for different domains, one of the main ones being extensive scenes containing biological and biochemical data. He works with prestigious European universities.
RNDr. Vlasta Šťavová
Cryptography and Safety Research Center (CRoCS), FI MU
CRaCS research at Vlasta Šťavová focuses on usable security and psychological aspects of computer security. It collaborates with commercial companies on projects aimed at finding a balance between safety and usability. He is simultaneously working in the CIRT (Cyber ​​Incident Response Team) of Honeywell's team, where he applies his knowledge in everyday practice.
"I'm looking at computer security from the point of view of the end user. For example, we are currently preparing testing the usability of different sign-on methods in electronic banking. "
Zuzana Zatrochová
Y Soft, Junior Product Manager
Collaboration with Y Softa started Zuzana as a student. She won a student contest and won Y-Finance-funded position in the FI studio. Bachelor's and master's thesis followed. After completing her studies, she exchanged her part time in Y Softu for the position of Junior Researcher. Today, he works as a Junior Product Manager, leads two teams and works for other students.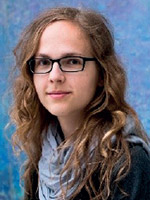 Dominika Krejčí
student FI, field of Applied Informatics (Bachelor's degree), Zvěřinec - Association of Friends of Nordic Game
When Dominika reported to us from a language grammar school, she liked math, logic and was interested in IT, but she could not even program it. Today she teaches Python programming for girls in collaboration with Pyladies. She is also the leading face of the Zvěřinec student group. Not only helps to bring high school students closer to life at university, they feel the Zvěřince team at the faculty at home.
"FI MUNI is a school where the boys break in to hold your door."
Current info also in FB events , we will also answer the questions propagace . @fi .muni .cz