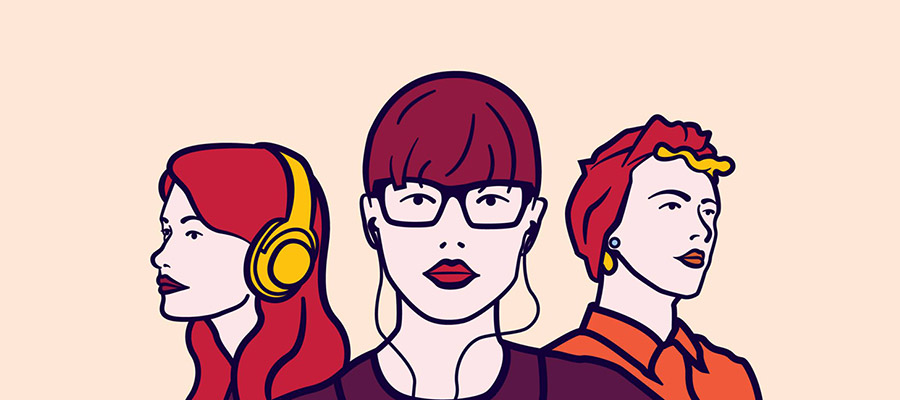 What was Girls Day at FI MUNI 26th April 2018
Meeting with IT professionals and interactive workshops
Numbers and statistics confirm the long-term trend of girls' interest in the study of informatics at FI MUNI. Ten years ago, only twelve percent were candidates. In the last admission procedure (year 2018), in bachelor's courses 2053 applicants reported 2033 girls, 21.3 percent (438).
The general belief that computer science is not a field for girls and women, but a number of talented applicants discourage and influence the choice of future career.
As we do not want to come up with these often highly talented candidates, we joined the global action to support women in technical disciplines. The first impulse to host the Girls Day came from the students themselves, who met with the event in the partner companies and said that this was exactly what was missing at the FI MUNI, because she had come to IT with similar actions.
Girls Day at FI MUNI tells girls that computer science is an interesting and varied field and that they can handle it without difficulty, even if their surroundings do not think.
To support this message, we took advantage of the fact that we have a lot of great inspirational women at FI MUNI who, after studying at FI, shined in IT business. And so we invited them to tell their experiences. Barbora Kozlíková, lecturer in computer science and design specialization, Ph.D. student of the Faculty of Informatics, Vlasta Šťavová, focused on security of computer systems and their user friendliness, graduate of the Faculty of Informatics and project manager of the successful Brno start-up Y Soft Zuzana Zatrochová and the current student of computer science, Dominika Krejčí.
Then followed workshops dedicated to robot programming, digital image processing and graphics, computer linguistics, and automated word processing used in search engines, for example.
Throughout the whole event, a good mood was coming, confirming that computer scientists are doing well on the faculty.
If you are interested in anything about the topic of women in IT or about your possibilities of study and application at FI MUNI, do not hesitate to contact us: propagace@fi .muni .cz
Press release at online.muni.cz