Czech-Polish-Slovak Preparation Camp (CPSPC) 2017
Event profile
The Czech-Polish-Slovak Preparation Camp (CPSPC) is a prominent oriented event aimed at preparing top high school students selected representants participating countries held regularly in one of the three countries since 2000. Further info on history please find at https://mo.mff.cuni.cz/cpspc/
Organizing institutions
Masaryk University, Faculty of Informatics
Charles University, Faculty of Mathematics and Physics
Czech Union of Mathematicians and Physicists (JČMF)
Participation
20 students from CZ, SK, PL + 6 team leaders
Venue and Schedule
Venue: Masaryk University, Faculty of Informatics and CERIT Science Park; Brno, Czechia
Timespan 25. 6. – 30. 6. 2017:

Sunday: arrival
Monday, Tuesday: training
Wednesday: excursion
Thursday: training
Friday: training and departure
Sponsors

ABRA Software – The digital technology is transforming the world at dynamic speed. The successful and fresh ideas, smart innovation and good systems create a quality enterprise software, which will become the backbone of the entire company. A software, which will adapt to the company and support it along the way.
ABRA Software is one of those and helps similar-minded companies. With a history dating back to 1991, ABRA has had great experiences in every phase of the business: From uncertain beginnings through an adventurous expansion, to today's highly professional and well-established business with valuable know-how and a superior product.
Learn more at www.abra.eu/en.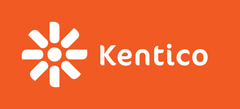 Kentico – We Do Business Globally… Yes, from Brno We create a superb product that is used by companies all over the world for their online business - from an interface to website administration, from marketing to CRM. It would be easy to have our headquarters in Paolo Alto or Dublin. But no, our hearts and brains are and will always be in Brno.
Every department, including development, marketing, sales, and customer support, have their offices in the Titanium Building on Nové sady (street) in Brno. We have one boss, who has never lost his programming skills. We have managers that have worked their way up from the bottom. Because of this, they really know how everything ticks around here. And, we have offices that would make Google jealous. Really!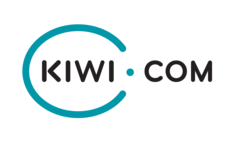 Kiwi.com – by travellers, for travellers What's the point in doing things unless you care about them? Here at Kiwi.com, we care about travel. We care about sending people on amazing journeys. And we care about doing it well. We're proud of our multicultural team, our weirdly inspiring workplace and the unique technology we've created. We do everything you need to get airborne. From finding routes you never even knew existed, to online booking and reservations for anything you need to take with you, all the way through to our Guarantee to rescue you if you miss a connection. What's not to love? Join us and be part of a truly special journey – kiwi.com/jobs.

Red Hat – the world's leading provider of open source software solutions, using a community-powered approach to provide reliable and high-performing cloud, Linux, middleware, storage and virtualization technologies. Red Hat also offers award-winning support, training, and consulting services. As the connective hub in a global network of enterprises, partners, and open source communities, Red Hat helps create relevant, innovative technologies that liberate resources for growth and prepare customers for the future of IT. Learn more at https://www.redhat.com/.
Benefits for Sponsors
Promotion of your brand among top high school students talented in computer science/informatics/mathematics, future IT developers, researchers, or managers/entrepreneuers
Promotion of your product(s) in a presentation/demo Sharing a demo/full version among the participants and organizers
Promotion among organizers – university teachers and researchers
Sponsoring opportunities
Financial contribution to cover the basic costs (meals, accommodation, transport)
Extra financial contribution (refreshment, excursion)
Prices or gifts for participants (categories can be specified/negotiated with organizers)
Contact
Doc. RNDr. Tomáš Pitner, Ph.D.
Masaryk University, Faculty of Informatics
CZ 602 00 Brno, Czech Republic
Mail: tomp(zavináč)fi.muni.cz

Written by Tomáš Pitner, President of Central European Olympiad in Informatics 2007, 2015, leader of Czech team at International Olympiad in Informatics 2016, Head of CPSPC Team 2017