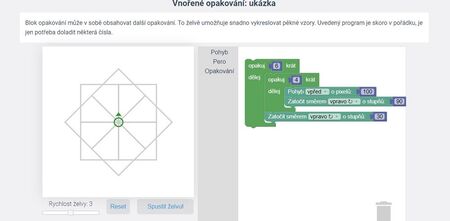 Umíme to. The company with roots at FI MU offers innovations in online teaching. It is a new industrial partner
Do you know the educational applications Umíme česky, or Umíme matiku? According to them, maybe your siblings or your children are also tutored. The company Umíme to, s.r.o. of former FI MU doctoral student Petr Jarušek is behind the online applications. Since 2013, he has been cooperating with the faculty research group Adaptive Learning, led by associate professor Radek Pelánek. The company's entry among the industrial partners of FI MU confirmed this long-term cooperation and common interest, which is the development of online educational systems. The industrial partnership will facilitate further collaboration, for example, in internships and final theses of FI MU students.
Adaptive Learning Research Group deals with the practical development of adaptive learning systems and related theoretical research. Adaptive learning systems adapt to the knowledge of a particular student as he learns from his mistakes. Adaptive behavior is based on mathematical models of knowledge and uses machine learning methods from data. Adaptive Learning Research Group also has other learning applications in its portfolio, such as Robomise or Anatom.
By the way, the applications Robomise or Umíme programovat are suitable for the currently introduced changes in computer science teaching in the Czech Republic.
Web address

Attachments