Sun, 15 Dec 2013
Slot Car Tyres
The tyres of our slot cars are not as good as they used to be, so I wanted to buy new ones. However, the local seller has been less than helpful, so I searched the Net. Apart from U.S. slot car supply sellers (tyres for US$ 7.50, shipping into the Czech republic for US$ 25+), I have found this page, so I have decided to create my own tyres. The original tyres look like this:
Firstly, I have created the box for a new mold, using heavier paper with smooth finish: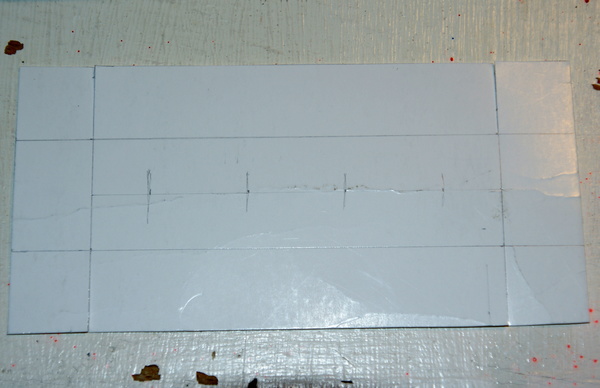 The tyres are fixed at the opposite sides using dual-side adhesive tape. This allowed me to make a single-part mold only, and provide the pouring and air escaping holes: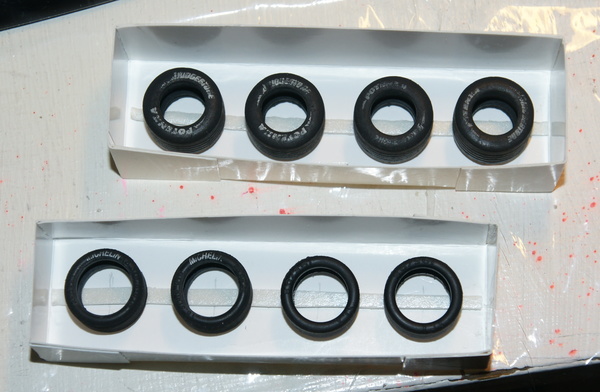 The mold is made from OOMOO 30 silicone, bought at www.silikonycz.cz. I have used parafine release agent to avoid the original tyres sticking to the mold, but I think it was not necessary after all.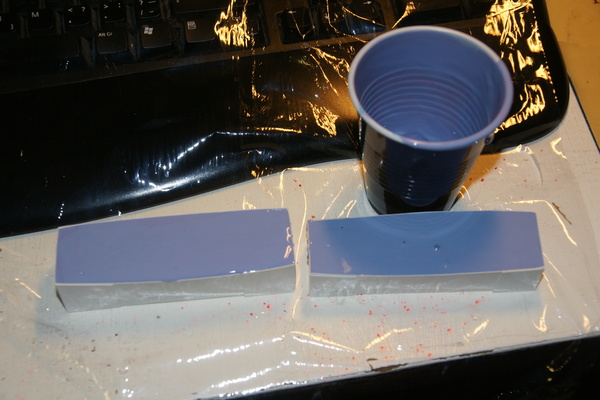 The mold removed from the paper box: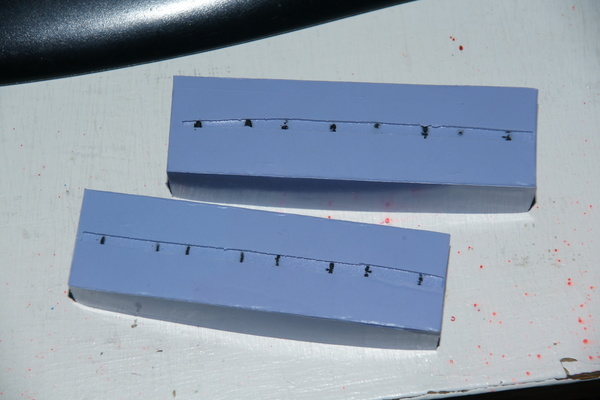 Removing the original tyres from the mold. OOMOO is really stiff and soft, my previous experience with Lukopren 1522 silicone is worse - Lukopren would snap off when removing the models so deeply enclosed in the mold.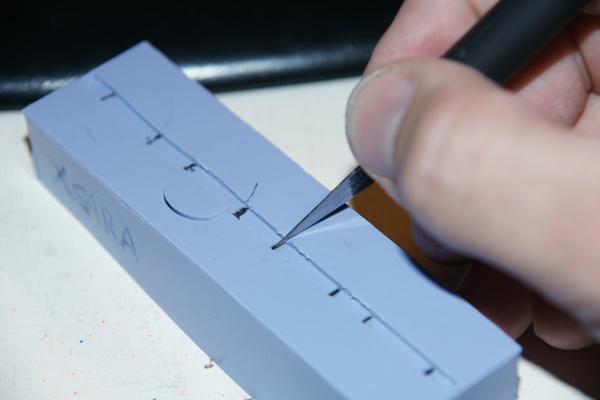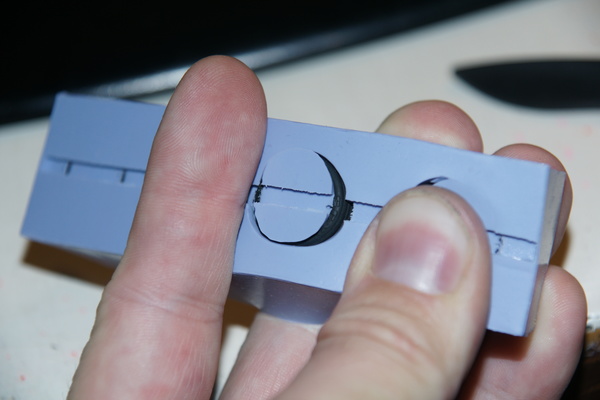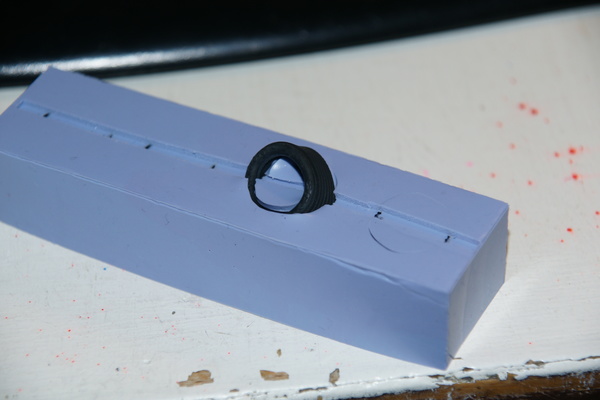 For the tyres I have used urethane rubber. I have tested two types with a different hardness. The red one is softer - Vytaflex 30, and the blue one is harder - Vytaflex 40. I have used So Strong pigments for making the rubber red and blue. All those materials were also acquired from www.silikonycz.cz.
And here is the final product: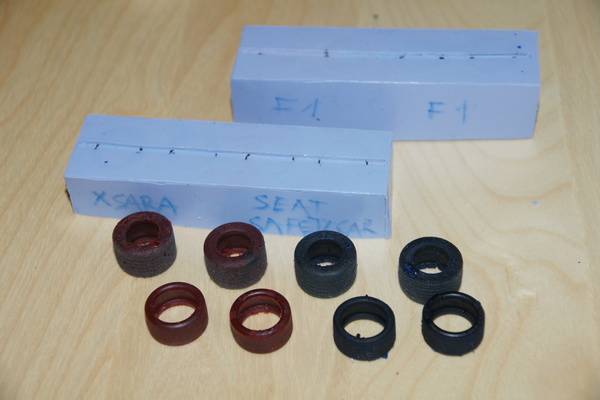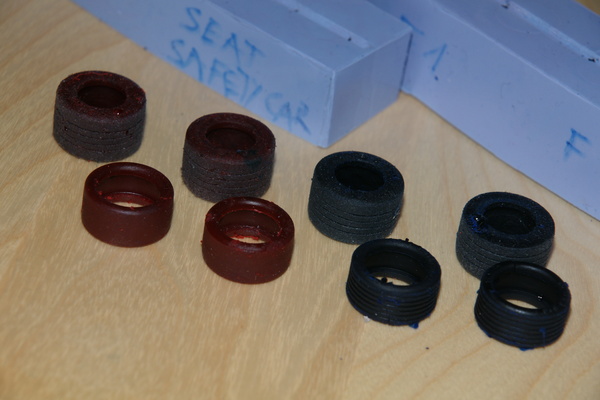 It is much softer than the original tyres, and a bit looser on the rims (I have not used any glue so far, though). With the original tyres, the best lap time with F1 cars was slightly under 7 seconds. After the short testing ride with the Vytaflex tyres I clocked the best lap of 5.15 seconds, and average laps around 5.50 seconds. Impressive.