Sun, 16 Oct 2005
Just an ordinary Sunday
We made a new toy for Iva. Pavlína painted the Tux, and I did the rest. Unfortunately today was not windy outside, so no real-life tests has been done.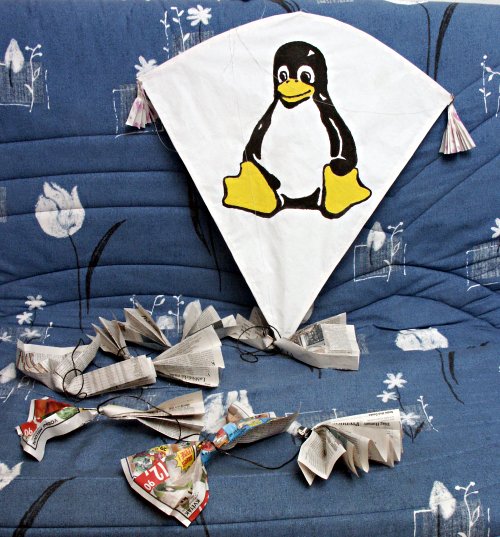 In the meantime, Iva somehow managed to get the scissors: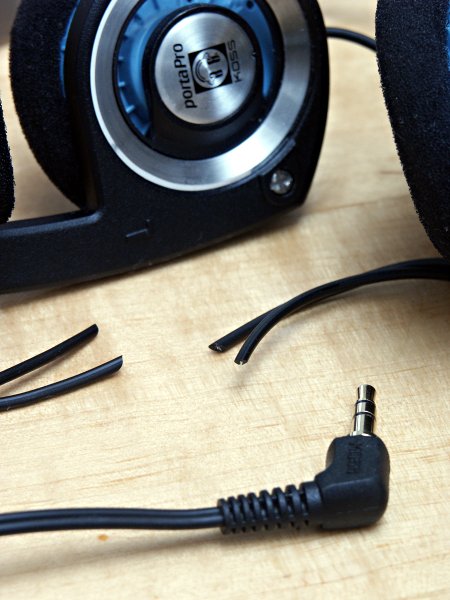 Fortunately KOSS have a lifetime warranty for their headphones. But the real news is that starting from today Iva is apparently able to be without the nappies (except during the night, for now).