How to Get to CEOI'99 in Brno
There is a change in the CEOI'99 accommodation place. Read further carefully to get the latest info.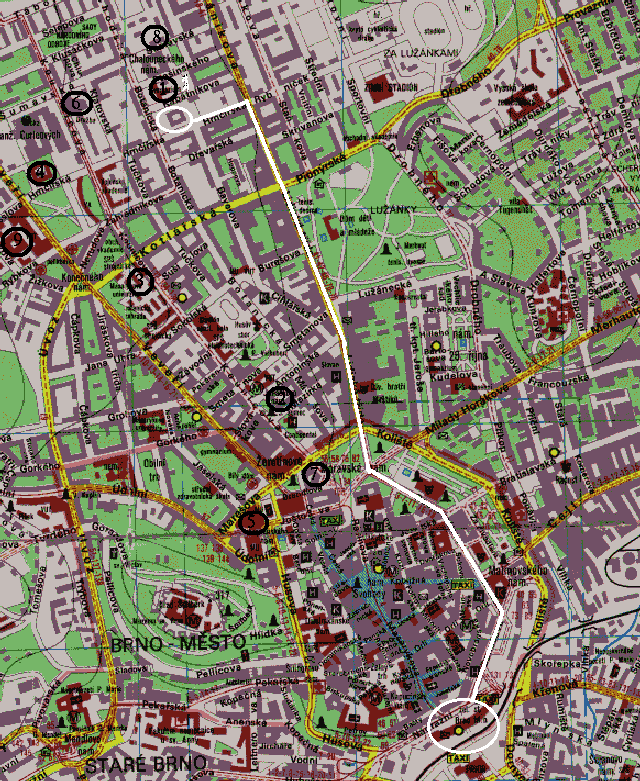 Legend:
Big White Oval = Location of the Brno's Main Railway Station (in Czech: "Hlavní nádraží")
Small White Oval = Location of the Faculty of Informatics where the competition takes place (in Czech: "Fakulta informatiky")
How to get to Students' Hostel Vinarska 2, The place of accomodation for CEOI'99 (in Czech: "Koleje Vinařská")
Black Circle (4) = Location of the Dining-Hall where you get lunch during the competition days (in Czech: "Menza Veveří")
The White Line connects the Main Railway Station with Faculty of Informatics along the tram line. You can use the Tram No.1 (marked "Řečkovice" in Czech). The tickets are available in automata (coins required) or in kiosks by Main Railways Station.
---
This page has been visited

times. Back to CEOI'99 Homepage. WWW Design by Tomáš Pitner, 1999