Welcome to the Day with Industrials Partners of FI MU
In a new format and fully ONLINE
Date: Thursday, November 12, 2020
The Day with Industrial Partners is a one-day interactive meeting where students meet the representatives of companies in
the Association of Industrial Partners (AIP)
, with aim to get more information about the possibilities of cooperation and how to be involved in the offered activities. To learn more, see the annual report available at
Annual report for 2019
.
The event is FREE of charge and fully ONLINE, in CZECH language.
Please, register HERE
. Upon registration, you will be emailed the access details for each part of the programme one week before the event. In case you are interested in attending a workshop, please register not only at this general link, but also on a dedicated workshop link below.
The programme is still being updated. The final version will be available on November 1, 2020.
Preliminary programme
9:15 - 9:30
Welcome and organization information
9:30 - 10:40
BLOCK 1
- Examples of successful cooperation (from view of Partners and FI laboratories)
Václav Matyáš, Vice-dean for Alumni Relations and Lifelong Learning, Laboratory CRoCS, FI MU
Zdenek Eichler, Research Specialist of team Human Centred Design, Konica Minolta Laboratory Europe
Jakub Pavlák, RnD Manager, Y Soft
Pavel Minařík, Chief Technology Officer, Flowmon Networks
Zdeněk Matěj, Assistant professor, Laboratory EmLab, FI MU
11:00 - 12:10
BLOCK 2
- Panel discussion on the topic:
What technical knowledge and skills are valued in the company and students / graduates often lack
13:00 - 14:10
BLOCK 3
- Panel discussion on the topic:
Organization of internships and final theses in the company
14:30 - 15:40
BLOCK 4
- Stories of students / graduates who have gone through the cooperation of FI and companies
12:30 - 14:30
WORKSHOPS
Konica Minolta
Workshop topic: Obraz, nebo text? Obojí.
Lexical Computing
Workshop topic A: Learning how to use Sketch Engine
Workshop topic B: Automatic processing of very large texts
Kentico Software
Workshop topic: Co je Technical Writing a proč by mě to mělo zajímat?
Y Soft Corporation
Workshop topic: Tensorflow Object Detection API
Information and registration (to be completed)
Flowmon Networks
Workshop topic: Anatomie ransomware útoku a detekce indikátorů kompromitace
Time: 12:30 - 13:30
NXP Semiconductors
Workshop topic: Explainable AI pro detekci COVID-19
10:30 - 13:00
ONLINE "STANDS"
- presentation of companies at online "stands"
(open videoconference, which the student can join at any time during the specified time)
INVITED SPEAKERS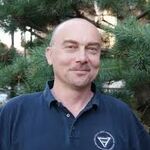 Václav Matyáš
Vice-dean for Alumni Relations and Lifelong Learning, Laboratory CRoCS, FI MU
Vašek Matyáš je profesorem Fakulty informatiky Masarykovy univerzity a jejím proděkanem pro vztahy s absolventy a celoživotní vzdělávání. Věnuje se aplikované kryptografii, bezpečnosti IT a ochraně informačního soukromí. Podílel se na výzkumu a vývoji pro akademické, průmyslové i státní instituce v CZ, UK, US, IE, CH a CA, na vývoji Společných kritérií a norem ISO/IEC.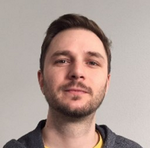 Jiří Kůr
Chief Technology Officer, InvaSys
Absolvoval doktorské studium na Fakultě Informatiky MU se zaměřením na ochranu soukromí pod vedením prof. Matyáše. Po studiu nastoupil jako Senior Scientist do společnosti Cepia Technologies, kde se věnoval komunikační bezpečnosti. Od roku 2017 působí jako CTO ve společnosti Invasys, která se věnuje ofenzivní kyberbezpečnosti a dodává produkty vládním bezpečnostním složkám po celém světě.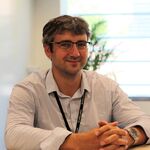 Zdenek Eichler
Research Specialist týmu Human Centred Design, Konica Minolta Laboratory Europe
Zdenek Eichler je výzkumným specialistou R&D centra společnosti Konica Minolta v Brně. Zaměřuje se na návrh a evaluaci uživatelského rozhraní a funkcionalit nových produktů společnosti v oblasti sémantiky, umělé inteligence, datové analytiky a virtuální reality. Před svým působením v Konica Minolta působil jako Senior Scientist ve výzkumném oddělení Human Factors společnosti Honeywell - Aerospace. Zdenek vystudoval bakalářský a magisterský obor Computer Science na Univerzitě Palackého v Olomouci a titul RNDr. získal na Fakultě informatiky Masarykovy univerzity v Brně, kde se zaměřoval na vizualizaci dat.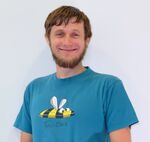 Matej Hrušovský
University Program Manager, Red Hat
Matej v Red Hate pracuje už viac ako 7 rokov. Od roku 2015 má na starosti vzťahy s univerzitami v ČR a na Slovensku. Dnes je súčasťou globálneho tímu Red Hat Research, ktorý spája všetky aktivity zamerané na spoluprácu s akademickým prostredím.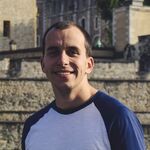 Richard Granec
Software Engineer, Honeywell
Richard získal magisterský titul v roce 2019 na FI MUNI v oboru Aplikované informatiky. Už během studia začal spolupracovat se společností Honeywell na své bakalářské i diplomové práci. Téma "Cloud enabled data collection and visualization for cockpit simulator" jej přivedlo například k práci v leteckých simulátorech, kde se mimo jiné zabýval evaluací lidského faktoru za účelem zvyšování bezpečnosti v leteckém prostoru. I po ukončení studia se jako SW Engineer dále věnuje výzkumu a vývoji prototypů pro letecký průmysl.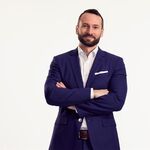 Ivo Kulhavý
IT Chief Architect, IBM
Ivo na Fakultě informatiky MU absolvoval v roce 2012 magisterský obor Aplikované informatiky. Už v průběhu svého studia začal spolupracovat s IBM, kde začínal na pozici 2nd level Windows administrátora. Během jeho více než 11ti leté kariéry prošel od správy Windows serverů, vedoucího technického týmu, Infrastructure architekta až k pozici Chief IT Architect, pomyslnému technickému Olympu. Zhruba před dvěma lety přijal velkou výzvu - vedl tým 16ti architektů, kteří pracovali na projektu pro jednoho z největších klientů, ABB.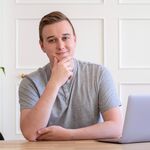 Patrik Majerčík
Software Analyst, InQool
Paťo nastoupil do inQoolu ještě při škole, po státnicích se začal věnovat softwarové analýze na plný úvazek. Je hlavním článkem při zpracování technické dokumentace a zároveň pojítkem mezi vývojáři a zákazníky. Během svých studií učil na FI vývoj v Javě a nyní se podílí na výuce předmětu Modern Development of User Interfaces (PV247), který inQool na Fakultě informatiky učí.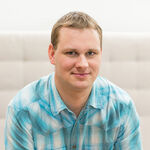 Kamil Řezníček
Development Director, Kentico
Již při studiích informačních technologií započal svou kariéru v Quality Assurance v Kentico - globální společnosti se sídlem v Brně, která pomáhá zákazníkům po celém světě s digitální transformací a správou webového obsahu. Přes několikaleté zkušenosti na pozicích QA Managera a DevOps Leadera zde nyní působí jako Development Director v produktové divizi Kentico Xperience.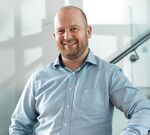 Ondřej Gabrhelík
Business Development Manager, AHEAD iTec
Od roku 2012 Business Development Manager. Řízení vývoje mobilních aplikací pro zákazníky zejména z korporátního prostředí (banky, mobilní operátoři). Zkušenosti z projektového managementu na zakázkách spojených s vysokou bezpečností a transakčními systémy.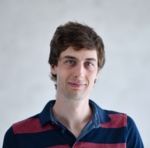 Jakub Pavlák
RnD Manager, Y Soft
Jakub focuses on the automation for QA processes designed for large-scale HW/SW solutions, while challenging HW specific areas. Jakub believes in changing the world through innovation. He introduced Industry 4.0, artificial intelligence and computer vision into daily operations of Y Soft's R&D department.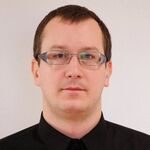 Pavel Minařík
Chief Technology Officer, Flowmon Networks
Pavel Minařík je absolventem Fakulty informatiky. Od roku 2006 se věnuje oblasti monitorování a analýzy provozu datových sítí. Ve společnosti Flowmon Networks zodpovídá za dlouhodobou produktovou strategii, spolupráci s univerzitami a výzkumné projekty.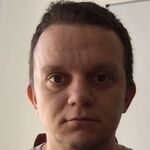 Jaroslav Tomeček
Sr. Manager, SW Engineering, GoodData
Po absolvování Fakulty informatiky, Masarykovy univerzity, obor Aplikovaná informatika, nastartoval Jaroslav svoji kariéru nejprve jako systémový administrátor a později se profiloval jako vývojář. Získal zkušenosti jako Scrum Master, Team Lead nebo Product Owner. Vyzkoušel si práci na univerzitě, v malém startupu, nadnárodním korporátu a nyní je už dlouholetým zaměstnancem společnosti GoodData, kde působí jako manažer vývojářských a operačních týmů.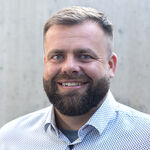 Miloš Minařík
DB/cloud architect/consultant, Safetica
Vystudoval obor Inteligentní systémy na FIT VUT v Brně. Přes deset let pracuje v IT oboru na různých pozicích od programování přes návrh, správu a údržbu databází až po návrh cloudové architektury. V současnosti působí mimo jiné jako konzultant v Safetica, kde se věnuje právě návrhu databázových a cloudových architektur. Současně působí jako lektor v Czechitas.