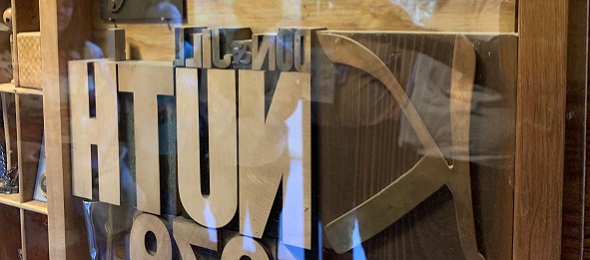 Donald Knuth, Dana Scott – Turing Prize Laureates in Brno
We cordially invite you to meet two legends of Computer Science, professors Donald Ervin Knuth and Dana Stewart Scott, in Brno. Both are holders of ACM Turing prize (1974 resp. 1976), both were professors of the Computer Science at Stanford in sixties, and both will come to Brno, a place linked to Kurt Gödel or Gregor Johann Mendel, at the same time!
Free admission for all events, given room capacity. Take your seats well in advance, please.
How to get at FI
How to get at Faculty of Informatics by public transport
The closest stops are Hrnčířská (tram 1, 6) or Botanická (trolleybus 32).
How to get at FI by a car and all about parking
Parking at Veveří street next to the Faculty of Law, Masaryk University, parking is paid, but free during weekends. It is 10 minutes to walk to FI.
Parking at Shopping center Královo Pole, parking is free in the garages (9.00–21.00) or nonstop at outside parking lots (also free). It takes 15 minutes to walk to FI.
Parking in local blue zones around is paid, with the exception of the weekends.
Wheelchair access information at Faculty of Informatics
The FI building has wheelchair access and wheelchair access toilets. In case you have specific demands, contact oph. In case it would be difficult for you to park far from FI, we can arrange to park directly at Botanická 68a building, contact @teiresias .muni .cz25fi. @fi .muni .cz
The map with FI location at Botanická 68a
The Schedule of celebrations 2019–2020
May 19, 2019 19th Film Festival FI MU
June 15, 2019 FI Alumni Day, the celebrations of the 25th anniversary of the Faculty of Informatics MU, Festival MUNI 100
October 8–11, 2019 Week with Turing prize laureates

Oct 8th, 14:00 FI MU, room D1
Q&A session by Donald Knuth: Computer Programming as Art – Views and responses to any related question and comments
Oct 9th, 12:30 FI MU, room D3
Q&A session by Donald Knuth: Boundless Interests – Computer Programming is an art form, like the creation of poetry or music
Oct 9th, 16:30 MU, Mendel Museum´s Augustinian Abbey Refectory at Mendel Square
Lecture by Dana Stewart Scott: Enumeration Operators, Probability, Type Theory
Oct 11th, 19:00, Jesuit Church of the Assumption of the Virgin Mary in Brno.
Performance of Fantasia Apocalyptica (the Czech première) with personal presence of the author, first doctor honoris causa of FI MU Donald E. Knuth. Organist Jan Rotrekl will play on new Hermann Mathis pipe organ.