Moravian Karst
---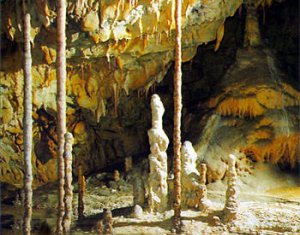 The Moravian Karst belongs to the most important karst areas in the central Europe. It consists of strongly karsted devon limestones. There are more than 1000 caves found in this area of 100 km2. Four of them are opened to public (Punkva caves, Balcarka cave, Catherine's cave, and Sloup-Sosuvka caves).
There's also famous Macocha abyss (138,7 metres deep) with opened bed of the underground Punkva river in the bottom.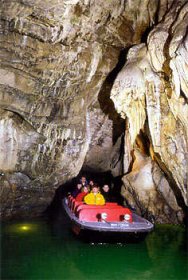 In Punkva caves, the visitor's foot walk is followed by a motorboat ride along the Punkva underground river. The ride includes the visit to the Masaryk Cave, one of the most beautiful caves of the Moravian Karst.