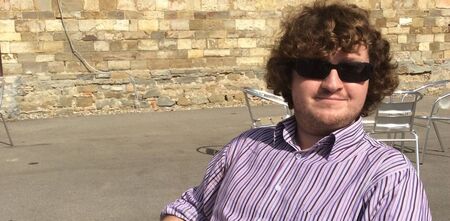 Jan Bouda from FI MU was appointed Czech representative for the European quantum communication infrastructure
The initiative's aim, which already involves 19 European countries, is to plan and build a highly secure communication infrastructure based on quantum key distribution. The infrastructure intends to connect "critical facilities", such as government or military institutions.
Associate Professor Jan Bouda, who has been working on quantum computing projects at the top level for many years, will represent the Czech Republic in the initiative. As a researcher, he has worked on many projects related to this topic, such as focusing on randomness in quantum information processing. Together with other European scientists, he participates in the Quapital association's project to connect European cities with the quantum distribution of a cryptographic key. He is the coordinator of the project eDICT (experimentally-oriented device-independent cryptography), aiming to develop a practically implementable device for device-independent quantum cryptographic key distribution.
Research in the field of quantum computing has a long history at the Faculty of Informatics, MU. The research group QICZ, lead by Jan Bouda, focuses on the area.
Web address

Attachments